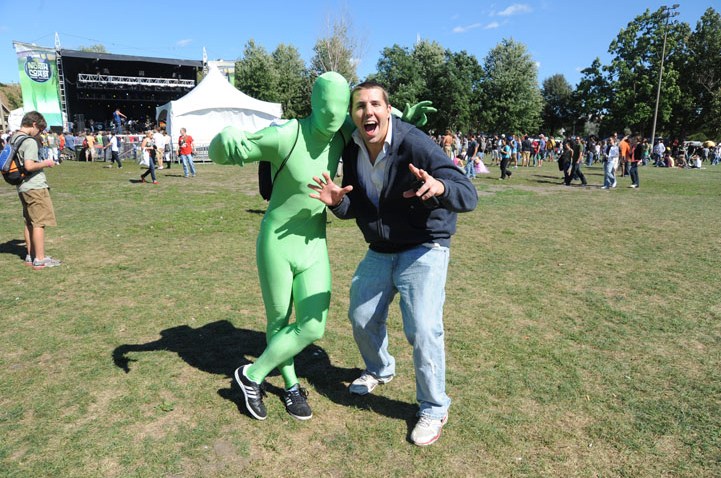 With sunny skies and bountiful, picturesque beaches, many travelers are planning to visit San Diego this summer, according to a travel survey recently conducted by TripAdvisor.
Results from the popular travel website's survey show that 89 percent of travelers are planning to take a vacation this summer, with 66 percent traveling domestically. Of the top 10 destinations in the U.S. for a summer escape, San Diego ranked No. 8.
America's Finest City is certainly in good company.
The other top summer vacation destinations in the U.S. are, in order: Myrtle Beach, S.C.; Las Vegas; New York City; Destin, Fla.; Ocean City, Md.; Orlando; Virginia Beach, Va.; San Francisco; and Key West, Fla.
According to the survey, 9 percent of respondents cited last winter's harsh weather and polar vortex as inspirations for their summer vacations. In San Diego, visitors clearly won't have to worry about dipping temperatures, snow jackets or anything of that nature.
With the economy improving, 36 percent of travelers said they plan to spend more on their leisure summer trips this year than last year. The most popular types of summer getaways include beach or ocean escapes (45 percent), a city vacation (42 percent) or a visit to a National Park (21 percent).
As for summer activities, shopping is on the agenda for 54 percent of travelers, while 49 percent opt for swimming or watersports and 49 percent plan to visit a historical site or attend an event.
Finally, what's a vacation without a tasty treat or nice, cool drink?
The survey says 18 percent of travelers would splurge on ice cream while on vacation, while 14 percent indulge lobster and 9 percent savor some juicy, seasonal watermelon. To quench that thirst, 16 percent of travelers will reach for a beer, 11 percent will have a margarita and 9 percent will enjoy a glass of lemonade.