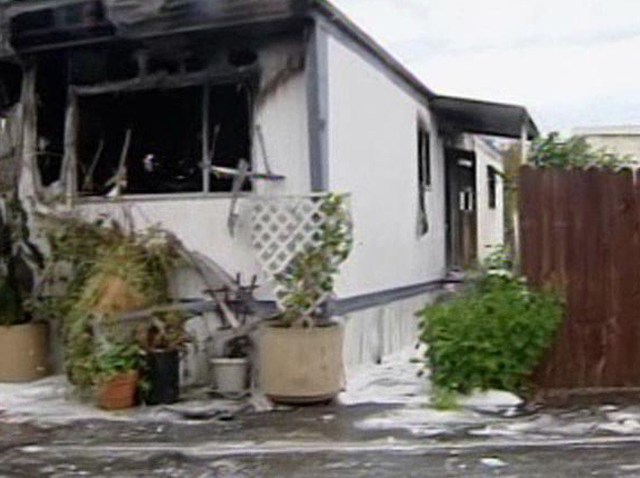 Firefighters quickly put out a fire in Vista on Saturday morning the fire completely destroyed a trailer home leaving a family of six homeless.
The fire started just before 6:00 a.m. firefighters said. Most of the family had left for the day, a woman still sleeping in one of the bedrooms was awakened by the smell of smoke, said Vista Battalion Chief Jeff Berg. The woman walked into the next room to find it engulfed in flames, Berg said.
Firefighters were able to douse the flames in about 20 minutes.
The Red Cross will help the family find temporary shelter.
No one was injured during the blaze and firefighters were able to keep the fire contained to the trailer.