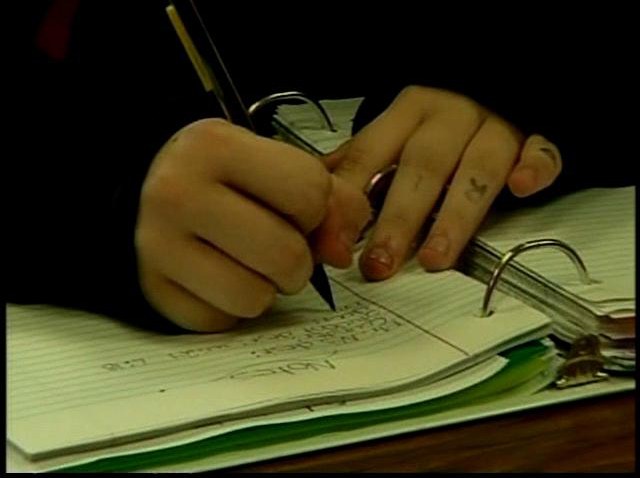 According to an NBC News Wall Street Journal poll: 77 percent of Americans gave our public schools a grade of "C" or lower and 58 percent believes major changes or even a complete overhaul is needed.
On Friday evening, NBC San Diego hosted a special town hall with members of San Diego's educational community, including Dr. Randy Ward, San Diego County Superintendent of Education and Bill Kowba, Superintendent of the San Diego Unified School District
The group came together to discuss San Diego's schools and the state of education in the United States.
The first question, from our moderator Susan Taylor, asked the panelists to look the NBC/WSJ poll and apply it to San Diego's schools.
"There are all types of children living in San Diego County from all types of socioeconomic levels and the real issue here is that all those students, whether they live in a low socioeconomic background or in a high one, they deserve the same quality of education," Ward voiced to the panel.
Another panel member Scott Himelstein, Director, USD's Center for Education Policy and Law agreed with Mr. Ward and added his opinion.
"In our county it is not happening, the results that we have to by say that about half of our kids are not meeting basic minimum standards as defined by the state. We all have a responsibility to do something about it," Himelstein said.

As San Diegans know a one-size-fits-all education simply doesn't work in San Diego since a lot of students are Spanish speaking due to our proximity to the Mexican border.
One panelist believes educators need to change the way they evaluate students.
I think there is a problem with the way we evaluate how children are doing, the way we determine success among our students, believes Bill Freeman, President of San Diego Education Association.
"Think about it if you give a child, that cannot speak English at all, a test do you think that child is going to pass it," Freeman asked.
If you are evaluated at your job for two days out of the year and you are labeled the rest of the year based on those two days, is that fair, Freeman said.
"Not only is that not right, that's not fair," he said.
Several countries have surpassed the United States quality of education, Finland is now one number in the world for the quality of education it provides for its students.
Taylor asked the panelists what is missing.
Kowba's opinion is that it's about the priorities in our country and particularly in the state of California. He said the state has seen a downward spiraling of the budget, and the resources needed for public education.
"It is based on the economic realities, the sobering trade offs between public education, health and human services, and police and fire protection," Kowba said.
The hour-long panel discussed several thoughts and ideas about the state of education in our nation.
The conclusion there is no easy fix.
The town hall panelists included Dr. Randy Ward, San Diego County Superintendent of Education; Bill Kowba, Superintendent, San Diego Unified School District; Bob Rowe, Principal, Martin Luther King, Jr. Middle School (Oceanside), Mike Love, 2010 Teacher of the Year, Math Teacher, Mt. Miguel High School; Bill Freeman, President, San Diego Education Association; Scott Himelstein, Director, USD's Center for Education Policy and Law; Sally Smith, Parent; Guadalupe Avilez, Principal, Nestor Language Academy Charter School, Luis Malo, Student representative to the school board, Sweetwater Union High School District, and Dr. Rebecca Wardlow, Program Director, College of Education, Ashford University.