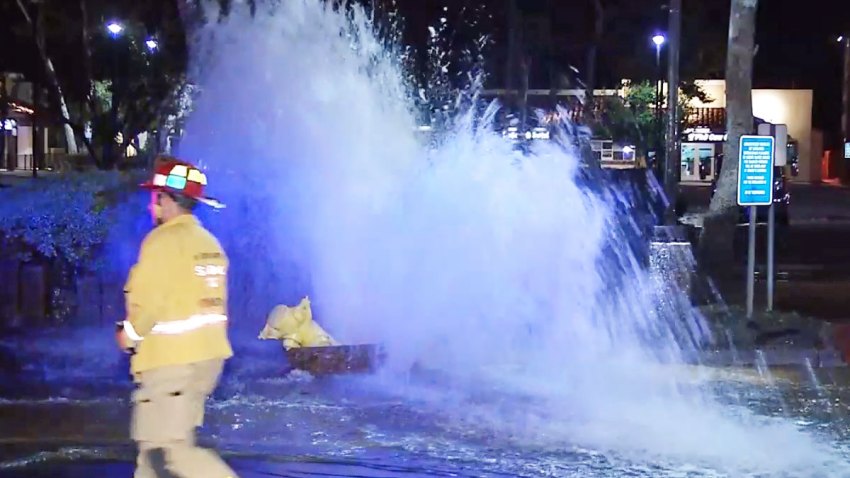 A driver crashed into a fire hydrant causing a big mess in Mira Mesa overnight.
The hydrant was knocked off when the water department got to the 9200-block of Mira Mesa Blvd just before 2 a.m. Wednesday.
The water flowing from the toppled hydrant flooded a parking lot with water several inches high.
According to the San Diego Fire Department, no one was injured in this crash.
We haven't confirmed how many people were in the car but it does appear from video shot at the scene that a woman, man, and an infant were in the truck.
Crews spent several hours Wednesday morning cleaning up the area.
More Stories From NBC 7: