A Southern California teenager who was sucker-punched in a disturbing attack captured on cellphone video got a chance to meet his idol Tuesday: skateboarding legend Tony Hawk.
"It's crazy. I never thought I would meet THE legend of skateboarding," Jordan told NBC 7, standing outside of Hawk's skate boarding studio and offices in Vista. "He's just a really nice, genuine guy."
The notoriously private Hawk recently reached out to Jordan and the teen's father, Ed Peisner, when he heard what happened to Jordan.
On Dec. 2, 2016, Jordan was randomly attacked outside of a Wendy's restaurant in Los Angeles. While he was beaten, another person stood by, filming the attack and posting it on Snapchat.
Jordan was severely hurt, suffering a skull fracture, brain bleeding, blood clots and permanent hearing loss. Doctors told Jordan his recovery will be a long, slow and difficult process. Jordan also can no longer do what he loves most – skateboard – because if he suffers a traumatic brain injury while doing so, he could die.
After hearing the teen's story and learning about Jordan's passion for skateboarding, Hawk invited Jordan to visit him in San Diego's North County, at his company's Birdhouse offices.
"They heard he can't skate anymore, so they just opened their hearts up. It was amazing – truly amazing," said Ed, in awe of Hawk's kindness toward his son.
On Tuesday, Jordan and his dad made the drive from Calabasas, California, and the teen was reminded of how much he loves the sport.
"It's my passion – the thing I've always wanted to do," Jordan said, referring to skateboarding. "I've always just wanted to do it for life."
Although Jordan had to sit out the skateboarding session with Hawk, he was grateful for the opportunity to watch his idol in action.
He and his dad sat on a couch as Hawk and his friends raced down ramps, making high-flying tricks look like a walk in the park. Ed said it warmed his heart to see Jordan smiling again, still enjoying skateboarding – but now in a different way.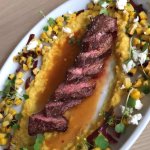 "He's on cloud nine right now. It kills me that he can't actually partake in skating but it's the next best thing to watch him get to meet one of his idols," he added. "After everything's Jordan's been through for the last few months – this is a Godsend."
As Jordan continues to recover, he and his family are hoping to spread awareness about anti-bullying.
Ed is trying to get a law passed – Assembly Bill 1542, or "Jordan's Law" – which would crack down on bullying and violent attack motivated by the purpose of filming and sharing the attacks on social media. The bill would criminalize conspiring with an attacker to videotape a violent crime.
Assemblymember Matt Dababneh (D-Encino) held a news briefing on March 3 to introduce Jordan's Law in response to a surge in these types of violent attacks.
Ed has also started the Jordan Strong website, which includes an online petition to support their anti-bullying stance, and prevent emotional, physical and cyberbullying.