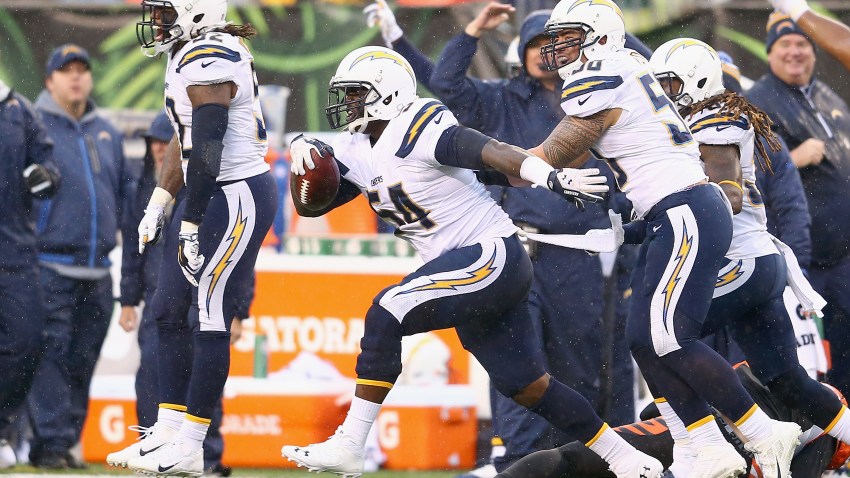 The NFL Combine starts on February 22, making this month one of the busiest of the year for Chargers General Manager Tom Telesco.
One thing you can expect the Bolts to address in some capacity is the defense, a unit that improved dramatically over the course of the 2013 season but still needs work. Of course, the Seahawks won the Super Bowl with a big, fast, physical, intimidating defense. That's the kind of unit everyone would love to have, but not everyone can assemble.
It takes the right kind of guys in the right kind of system, but which comes first? The attitude of the player or the kind of plays he runs?
"It's a combination," said Telesco. "Usually as you're evaluating players, that run-and-hit mentality and the physicalness, you either have it or you don't."
And once you find a guy who has it, the coaches take over, and the Chargers have a couple of guys who seem to fit the mold.
"If you just talk about energy, John Pagano and Joe Berry, our linebackers coach, the enthusiasm they bring is contagious," said Telesco. "The players start to feel that, and that's how you start to see that fly-around football you saw on defense. On offense it's a little more cerebral, but on defense it's a fly around, run-and-hit game and our coaches will bring that with them, and that helps, too."
Over the next few weeks, we'll continue to look at the Chargers' needs in the Draft, and what they plan to do about them, as well as get Telesco's take on how his first year in San Diego went, and what he expects to happen in 2014.