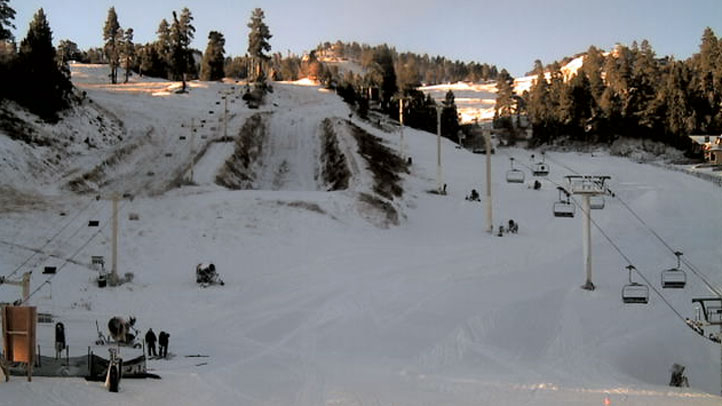 All it takes to get the ski and snowboard season underway is a little cooperation from Mother Nature. And, that's exactly what happened over the weekend: first, a few inches of the "natural", followed by near-perfect snow making conditions.
Mountain High at Wrightwood opened yesterday and Bear Mountain at Big Bear opens today. And, in honor of Veterans Day both resorts are offering a free day on the slopes to all active or retired military with a valid ID.
While Friday's weak storm dropped only 3" - 8" of the "real" it also brought in and left behind very cold temperatures and fairly low humidity levels. The combination makes for ideal snow-blowing, which means a 12"-18" base on the slopes.
Ok, not all the runs are open but come on, it's only mid-November and that's a nice, early start in anyone's book. The good news, two more storms are lining up and could/should bring more natural snow over the next week and more cold temperatures for making snow.