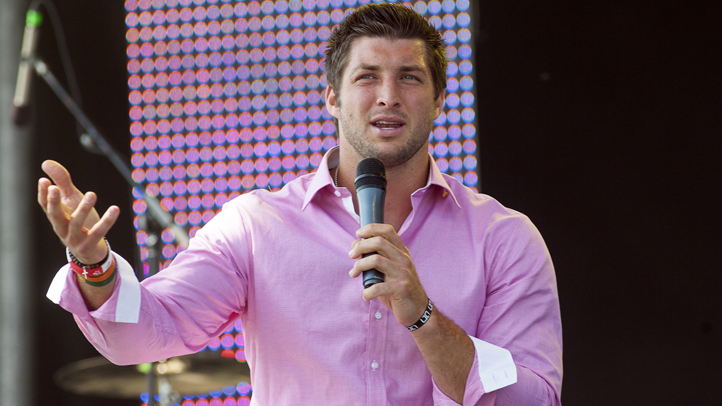 Famed quarterback Tim Tebow will speak in San Diego for a special Father's Day celebration at Qualcomm Stadium this weekend.
Tebow, the former Denver Broncos quarterback who was known for late-game victories, will speak with pastor of Shadow Mountain Community Church Dr. David Jeremiah. The two will be "encouraging men to love and lead," according to the church website.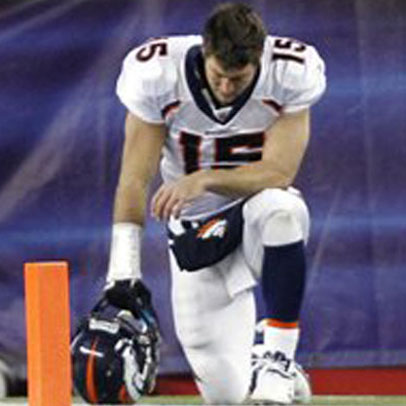 The 24-year-old winner hasn't been in San Diego publicly since the Broncos played the Chargers last season. Tebow has since been traded to the New York Jets.
He is also widely known for being an outspoken Christian and has made multiple statements regarding his faith. The Heisman trophy winner typically prays after making a succesful pass, which is known as "Tebowing."
Gates at Qualcomm will open at 6 a.m. on Sunday, June 17 and the event begins later that morning at 10.

"As a football player, Tim Tebow is the real deal, a gifted athlete who is capable of taking over a game at any moment," Jeremiah said in a prepared statement. "But far more importantly, at the age of 24 he is also the kind of man any young boy would do well to emulate."
Follow NBCSanDiego for the latest news, weather, and events: iPad App | iPhone App | Android App | Facebook | Twitter | Google+ | Instagram | RSS | Text Alerts | Email Alerts