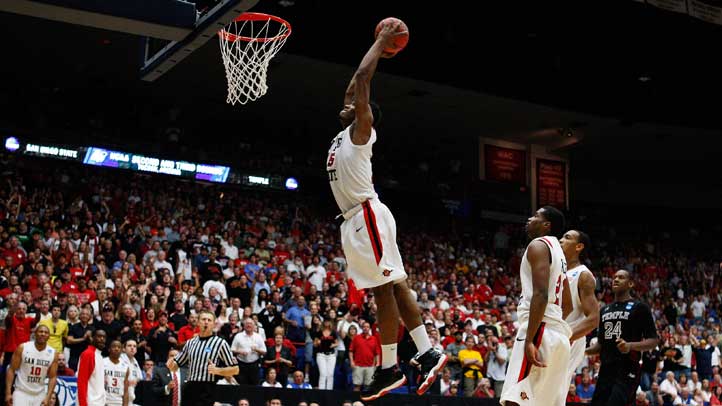 Tickets for San Diego State's men's basketball team are on sale now – and if you were around for last year's amazing season you'll know to act fast.
Only 1,000 of the chair back seats remain and tickets start at $99.
Season ticket holders will receive one Sport Chalet mystery card for every full season ticket purchased and each card ranges from $5-$100 in value.
In addition to the Sport Chalet mystery card, season ticket holders will receive one Aztec highlight DVD, per account, to commemorate last year's Sweet 16 season.
Fans can get their tickets online, by phone at (619) 283-SDSU or at the Aztec Ticket Office at Qualcomm Stadium, which is open Monday-Friday from 9 a.m.-5 p.m. PT.