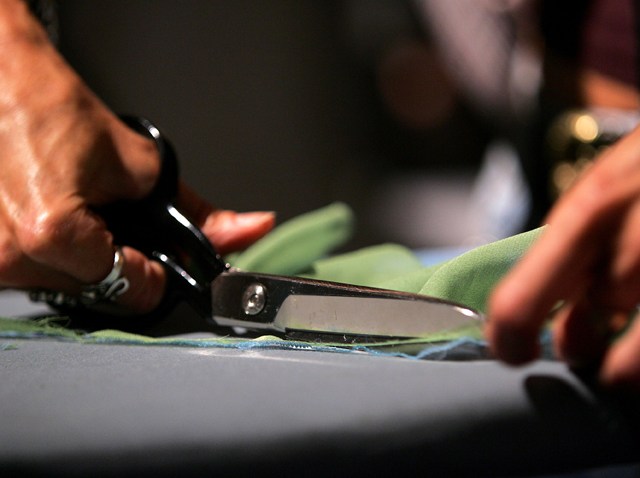 Here's your chance to find something no one else has when Thread returns to San Diego for its spring show Sunday, April 11.
Since 2003, Thread has been wooing fashionistas far and wide. Ten times a year, 2,000 men and women come to check out the newest clothes, art and enjoy the atmosphere. This year is no exception, as the Spring 2010 show in San Diego features tons of new additions, including a new housewares section for indie art, furniture and accessories, new designers in every section and a new event space.
Many of the designers exhibiting at THREAD in San Diego on Sunday will be showing freshly-made spring and summer pieces in their lines.
Barrie Kaufman of Fables by Barrie, who is hard at work pulling the last touches on her first boutique on Park Blvd between University and Robinson, will unveil some of her new swimwear designs at Thread.
Take full advantage of Thread by taking part in all the cool activities the show has to offer including a complimentary hair and makeup style lounge from our media partner
DiscoverSD.com
, a clothing swap, an eco-friendly section and more.
Admission is $10 but those who RSVP at Thread Show's
website
can take advantage of a $2 discount. The event takes place Sunday, April 11 from 11 a.m to 5 p.m at Horton Plaza.
THREAD will be held in the old Steve & Barry's department story on the third level of Horton Plaza on the 4th and Broadway corner. The event is directly above Sam Goody. Watch out for the Volkswagen parked on 4th Avenue and head directly up the escalator to join the party.
On Saturday, there's a pre-party at the W Hotel with a hosted Svedka vodka bar from 9 to 10 p.m. Send guest list requests to vip@tkent.com.
Check out photos from the December 2009 Thread Show here.