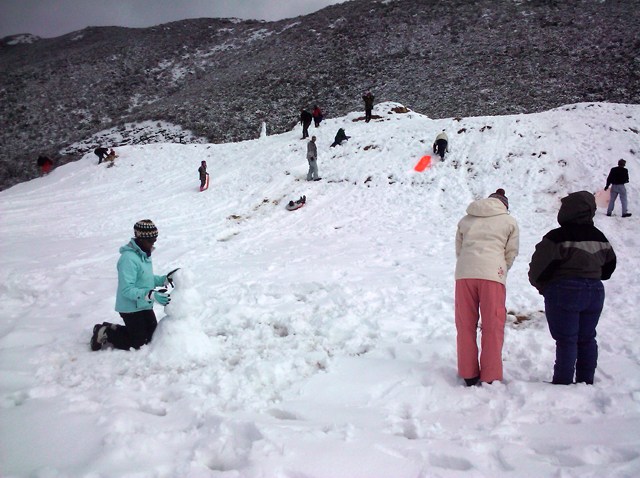 The bottleneck of thousands of people trying to go sledding at Mt. Laguna came to a standstill Saturday.
CHECK OUT OUR COMPLETE STORM COVERAGE
"The problem is we only have 220 parking spaces and we have several thousand vehicles here trying to enjoy those 220 parking spaces. Unfortunately it creates a gridlock situation," California Highway Patrol officer Brian Pennings said.
Compounding the problem was icy roads that caused those, even with 4-wheel drive vehicles, to lose control. So officers closed Sunrise Highway for a while.
"We had an individual who was stuck completely blocking the roadway," Pennings said. "Additional cars were coming up and they got stuck, blocking the roadway."
Those who were told to turn around decided to make the best of it, stopping at Graffitti rock to do some sledding and have fun.
"We're building a snowman and having fun. We're disappointed we didn't go to our usual spot but you have to look at what you do have," Joseph Assmus said.
The small hill was only a mile off Interstate-8 and only covered with a few inches of snow, but it provided plenty of thrills.Including for one little toddler -- until it all got a little too much.
"He was ok until the wind started picking up and he got a little bit too cold so we're heading back to the car," San Marcos resident Jamie Goldman said laughing.
It was just enough for that toddler's first trip to the snow.