A Chula Vista man, suffering from a head injury and broken bones, walked away from a San Diego hospital wearing only a hospital gown four days ago.

On Friday, San Diego police officers and family members spent all day searching canyons near Mission Valley for any sign of the man who officials say was likely disoriented and confused.

At 6 p.m., authorities confirmed they had discovered a dead body in the canyon area. SDPD Det. Sgt. Frank Hoerman told NBC 7 items found near the body included a hospital gown and neck brace.

The county medical examiner was called to the scene. The ME will work to identify the body and determine whether it is that of Thomas Vera, a man last seen at 6 a.m. Monday, May 27 at the UCSD Medical Center in Hillcrest.

The 58-year-old went into the hospital several weeks ago after falling down the stairs at his home.
Vera suffered a concussion and a broken collar bone his family said. His children said their father was fed intravenously and that doctors were waiting for swelling to go down so they could operate.
"I've been looking for the past three days," Antonio Vera said while holding a flier for his father. "My biggest fear is that he's stuck in a bush somewhere and not being able to talk," he said.

Antonio said security cameras spotted his father leaving the area through the canyon, not along surface streets.
His daughter Tanya said Thomas last spoke with his wife on Sunday night.
"These are his words - he was being held in a garage in Texas - we're from Texas so he's thinking he's in Texas - that people were holding him against his will and drugging him, and so he was crying and telling my mom he was very scared," she said.
San Diego police used dogs to search canyons north of the hospital Friday morning. A command post was set up near the JCPenney store at the Fashion Valley mall.
Helicopters were flying over the canyons because the brush is so thick in some spots, the dogs couldn't even get through it to search.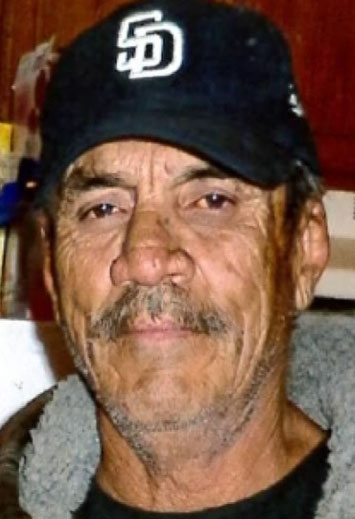 By the afternoon, officials said teams had rappelled deeper into the dense brush, and rough, steep terrain. Once officials went further into the canyon, they ultimately discovered the body and hospital items.

"It is possible he fell, given the angle of the canyon," Sgt. Hoerman told NBC 7.
Vera was last seen wearing a green medical gown with part of his head shaved according to investigators. His son said he has tattoos all over his chest, back, arms and ankles.
Family members spent the day handing out fliers showing images of Vera before his hospital stay and the photo showing Vera in a hospital bed taken on May 9.
They're asking for the public's help to find their father so they could get him food and water.
"I've only slept three hours last night. First time in my life I've ever woken up screaming was last night," Antonio said. "I'm just going to keep on going."
The hospital told NBC 7 that they are "in the process of reviewing the incident."