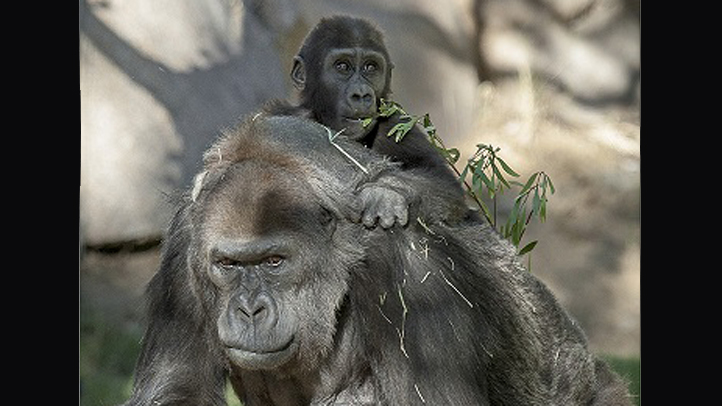 The third-oldest known gorilla in the world is celebrating her 55th birthday this weekend at the San Diego Zoo Safari Park, zoo officials announced.
While the hand-raised, western lowland gorilla named "Vila" may be turning the big 5-5, zookeepers said she's in remarkable condition for her age.
They credit the Southern California climate for Vila's good health.
According to zoo officials, Vila has served as a surrogate mother to seven gorillas during her long life span and also plays grandmother to the San Diego Zoo's youngest gorilla, Monroe.
On Friday morning Vila showed off her grandma skills by letting Monroe ride around on her back, as pictured above.
Besides her notable age and contributions as a surrogate mother, zoo officials said Vila has also made significant contributions to the understanding of her critically endangered species over the years.
She participated in a six-year study on great ape intelligence, which zoo officials said contributed to the base of scientific knowledge that researchers now have about gorillas.