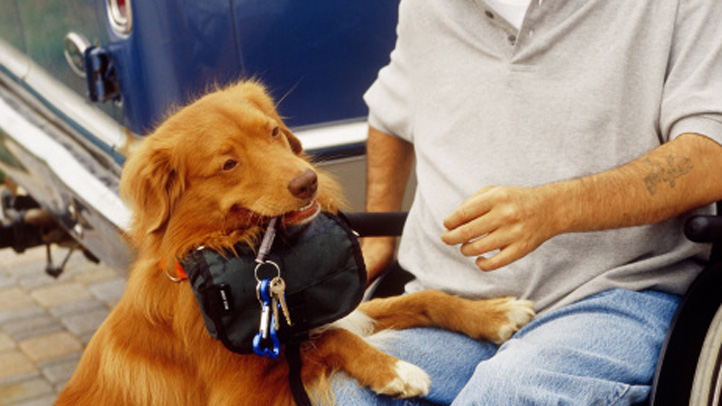 It was an event that proved every dog has its day.
Thursday, the Volunteer Services Department of Scripps Memorial Hospital La Jolla hosted its annual Pet Therapy Volunteer Recognition Party.
The event recognized the work of 24 therapy dogs that visit and spread cheer to the patients as well as the staff.
The annual "puppy party" is an opportunity for the therapy dogs and their handlers to get to know each other and be rewarded for all of their hard work.
Throughout the year, 24 certified therapy dogs have provided comfort and companionship by visiting with hospital patients. Hospital staff says the visits have helped increase emotional well-being for their patients
Hospital Chaplain Rev. John Whitacre will also conduct a "Blessing of the Pets" at 1 p.m. Staff and patients are encouraged to bring their pets to be blessed.
Follow NBCSanDiego for the latest news, weather, and events: iPad App | iPhone App | Android App | Facebook | Twitter | Google+ | Instagram | RSS | Text Alerts | Email Alerts