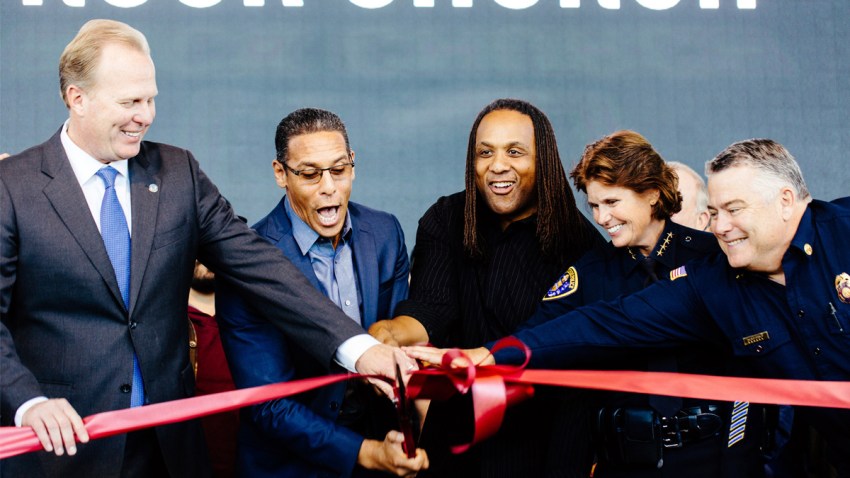 A ribbon cutting ceremony officially opened The Rock Church's fifth campus in San Diego Tuesday.
The Rock Church, located at 4001 El Cajon Blvd. in San Diego's City Heights neighborhood, is one of San Diego's largest churches.
City leaders, including San Diego Mayor Kevin Faulconer and Police Chief Shelly Zimmerman, attended the opening and helped snip the red ribbon.
Pastor Miles McPherson, a former NFL player, founded the Rock Church in 2000. McPherson introduced the pastor for the new campus at the ceremony.
The grand opening of the new campus will be on Dec. 6th.