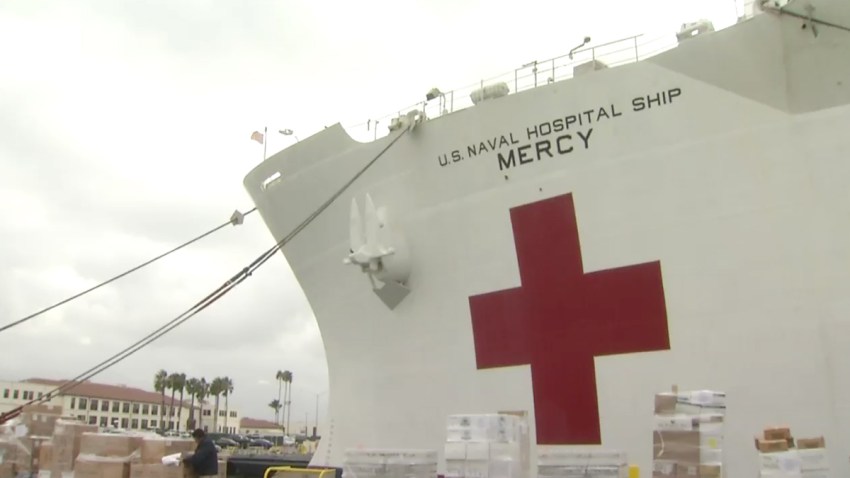 Explosions and red smoke rising over Naval Base San Diego this week won't mean trouble or even military training.
TV crews are moving in to film the second season of TNT's "The Last Ship," bringing with them pyrotechnics, simulated weapons and stuntmen.
Through Friday, the base will serve as the backdrop for the drama, while the Navy's hospital ship USNS Mercy will be a main set. The National City facility was used last year for the show's first season.
The post-apocalyptic plot of "The Last Ship" centers on the crew of a Navy guided missile destroyer who must find a cure for an airborne virus that killed 80 percent of the world's population.
While San Diego is not actually mentioned in the series, the local base is offering logistics and access as filming gets underway, according to Navy spokeswoman Maile Baca.
She said Navy advisors also give writers a healthy dose of military life.
"They deemed 'The Last Ship' as accurate as can be to portray the Navy in a positive and accurate light," said Baca.
And if you run in Navy circles, you may recognize a familiar face or two. The show held a casting call for extras in October, open only to military members.
The caveat? They must be on leave or liberty status when the crew shoots, so no taxpayer dollars are used to pay the people involved, Baca said.
Part of filming Wednesday will involve colored smoke and minor pyrotechnics, and a stuntman will be hurled from a ship into the bay on Friday. Baca said she put out a public advisory so those sailing or driving by don't get alarmed.