As the first weekend of the 2016 Rio Games kicked off Saturday, several athletes with ties to San Diego hoped to make their mark in the competition. And one team was especially on point.
Team USA's men's archery team was sharp out there, earning the silver medal after Saturday's rounds.
The team includes Brady Ellision and Zach Garrett, both of whom are current resident athletes at the Chula Vista Olympic Training Center (OTC) in San Diego County.
They were helped by teammate Jake Kaminski, who trained at the Chula Vista OTC from 2008 to 2012.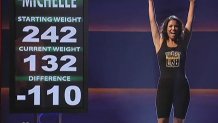 The archery rounds continue through Aug. 12. The women's archery team for the U.S. includes Mackenzie Brown, also a resident Chula Vista OTC athlete. Brown competes on Sunday morning.
Other local athletes who competed in Rio Saturday included Olympians with the women's rugby team, men's water polo team and rowers.
San Diego's Athletes Going to 2016 Rio Olympics
Today's contenders with ties to San Diego included Tyler Nase, who competed in the rowing lightweight 4 event at 8:30 a.m. at Lagoa Stadium in Copacabana.
Nase often trains at the Chula Vista Olympic Training Center (OTC) in San Diego's South Bay. He and his lightweight four finished in sixth place in their heat Saturday, with a time of 6:05:61. Nase will likely compete again on Tuesday or Wednesday.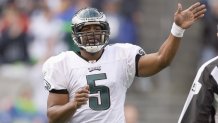 Alex Bowen, the men's water polo athlete from Santee, and an alumnus of Santana High School, competed with his team at the Maria Lenk Aquatic Center in Barra Saturday at 10:20 a.m. against Croatia. To see the results, click here.
Jesse Smith, a Coronado resident and Coronado High School alumnus, also hopped in the water and competed with the USA men's water polo team Saturday against Croatia. The Rio 2016 water polo events last through Aug. 20.
Jessica Javelet, an alumna of Torrey Pines High School, competed in women's rugby Saturday against Fiji at the Deodoro Stadium in Deodoro, a neighborhood in the West Zone of Rio de Janeiro. This marked the first Olympic women's rugby match ever played. Read the results here.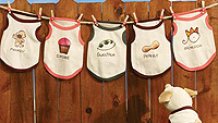 Richelle Stephens, an Olympic athlete and Fallbrook High School alumna, joined Javelet in the women's rugby competition. Jillion Potter, another Olympian who trains at the Chula Vista OTC, also competed in women's rugby Saturday alongside Stephens and Javelet.
The USA women's rugby team won its second match Saturday.
Carli Lloyd, a Bonsall native and Fallbrook High School graduate, Lloyd competed in indoor volleyball Saturday from Maracanazinho in Maracaña -- on her 27th birthday, no less. In the exciting match against Puerto Rico, Lloyd's team won.
And yes, she happens to have the same exact name as Carli Lloyd, the Team USA women's soccer star. Rio is big enough for both of them.
For updates from the 2016 Rio Games, including profiles of San Diego athletes, visit our Olympics section here.
NBC 7's Steven Luke is reporting from Rio during the 2016 Olympic Summer Games; follow him on Twitter and Facebook for exciting updates from Brazil over the next few weeks.