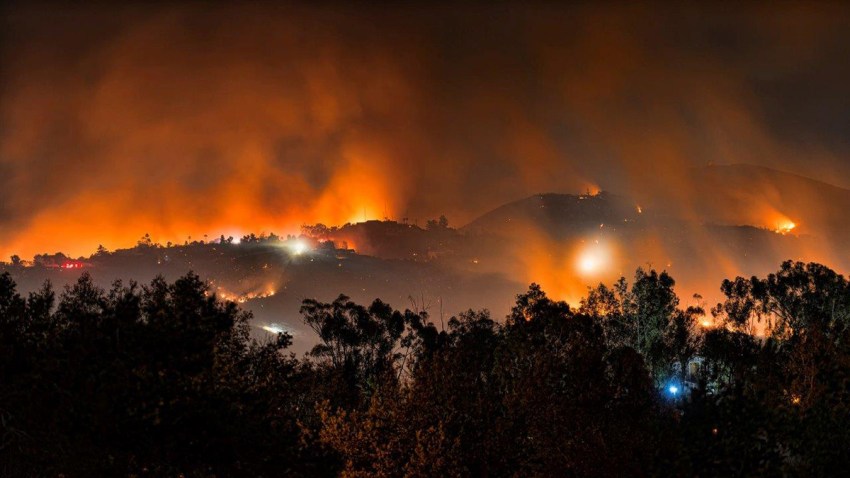 A teenage girl accused of starting north San Diego's devastating Cocos Fire is competent to stand trial, a judge ruled on Wednesday.
The juvenile, who faces four felony charges and one misdemeanor in connection with the wildfire that destroyed close to 40 homes in San Marcos on May 14, had been undergoing a mental evaluation at the request of her attorney.

[[259662391, C]]

A spokesperson from the San Diego County District Attorney's office confirmed the teen was ultimately found competent to stand trial. She's slated to appear in court next on Sept. 16 for a readiness hearing.

[[272055081, C]]

The charges against the teenage girl include two counts of arson of an inhabited structure or property in which multiple structures were burned and two counts of arson of a structure or forest land in a reckless manner.

She also faces a misdemeanor of unlawfully allowing a fire to escape from one's control.

[[259589891, C]]

At a court appearance earlier this month, a judge ordered the teen could not leave her home without
her parents and must adhere to a 6 p.m. to 6 a.m. curfew.

The fire that sparked near Village Drive and Twin Oaks Road forced the evacuation of Cal State San Marcos and hundreds of other homes during San Diego's May Firestorm.

[[272085981, C]]
The Cocos Fire scorched 1,995 acres and cost the City of San Marcos approximately $10.4 million in damage and firefighting expenses.