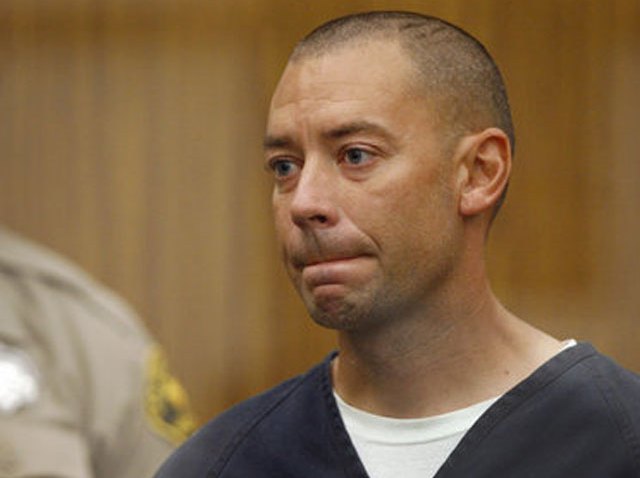 There may be more victims in the case of an Oceanside High School teacher and basketball coach accused of having sex with a student.
Prosecutors say 37-year-old Corey Hogue may have been involved with a second victim from another school in 2005.
Hogue pleaded not guilty Monday to charges of having sex with a student in his home where he lives with his wife and two children.
Prosecutors dropped forcible rape charges.
Hogue, dressed in jail clothing, remained expressionless during the hearing in front of a packed courtroom which included his wife and other supporters, according to the North County Times.
A judge reduced Hogue's bail from $200,000 to $100,000. Hogue posted bail late Monday night and was released from jail, the paper reported citing jail records online.
Deputy District Attorney Vanessa DuVall told the court Hogue tried to persuade his accuser from coming forward in a phone call recorded by police.
DuVall said Hogue told the girl to lie and to "say nothing, nothing, nothing at all."
Hogue was arrested last week as he was driving to the girl's home to speak to her in person, DuVall told the judge.
On his Internet blog, boy's varsity basketball coach Hogue expresses love and admiration for his student athletes at Oceanside High School. He also writes about his family, including his wife, 4-year-old son and teenaged daughter.
In one blog Hogue wrote, "What's your motivation? Mine has to be family, being a great dad and creating good future fathers."
Investigators say the first incident occurred two years ago when the victim was 15-years-old. The second allegedly happened last month. Soon after, the girl told school officials Coach Hogue was "annoying" her.
"Both incidents took place at his private residence," Sgt. Kelan Poorman said.
Investigators say Coach Hogue and the victim, who's now 17 years old, had what they describe as a "intermittent" relationship.
Hogue is charged with three felony counts related to sex with a minor and two misdemeanor counts related to annoying or molesting a child. His preliminary hearing is set for January.
Anyone with information specific to the Oceanside case is encouraged to contact Oceanside Detective Nicole Davis at 760-435-4609, or their local law enforcement agency.