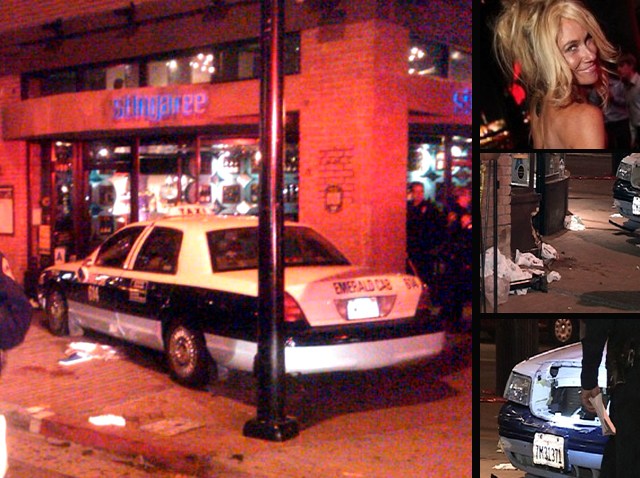 39 days after an out of control taxi cab crashed into a crowd of people outside downtown San Diego's Stingaree nightclub, the most severely injured victim is being released from hospital.
Dominique Gambale, 42, a wife and mother of two kids, is being released to a rehab facility where she'll begin the grueling process of trying to walk again.
"I'm not an expert, I don't know if she will or will not walk, but I'm her number one cheerleader," said James Gambale, Dominique's husband.
James Gambale and UCSD Medical Center Orthopedic Surgeon Paul Girard stood outside the hospital answering questions to a crowd of reporters Tuesday.
"I hope a year from now the story is she is walking down the beach", said Gambale who even dreamed of his wife playing her beloved sport of tennis again.
Dr Girard called that a lofty goal.
"Certainly anywhere near the level she was able to participate before, probably not," he said.
Dominique has already had eight surgeries to repair her crushed lower leg with at least one more still planned. She is missing a six-centimeter section of her tibia and has a rod down the middle of the bone for stabilization.
The family is still not allowing media access to Dominique and kept her scheduled release time a secret for "privacy concerns," according to a hospital spokesperson.
James Gambale declined to comment on his feelings towards the cab driver, Sam Hassan Daly who says he doesn't remember blacking out.
"I pray for her and I'm begging for her to forgive me," said Daly who has expressed remorse since the crash.
Gambale believes his wife will want to talk about the incident someday, but for now is choosing to focus on one thing -- walking.
"I think she just hopes she can walk on the beach with her kids again," he said.