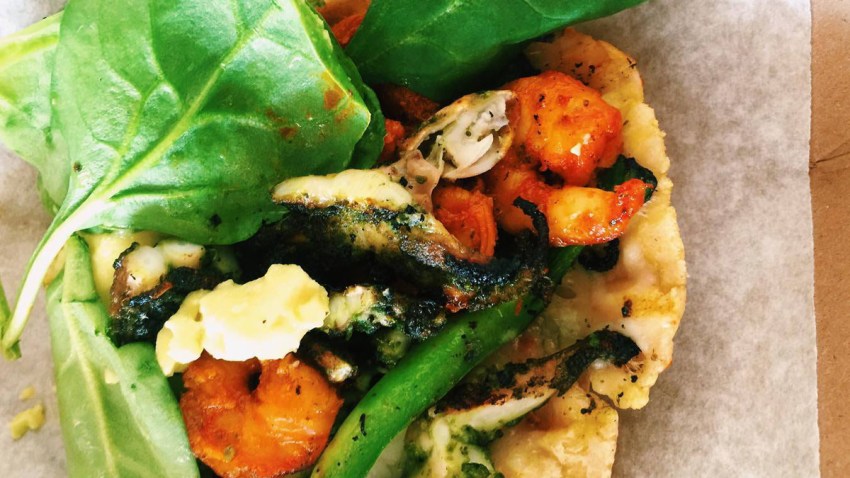 A Mexican eatery in San Diego's North Park neighborhood has tapped some well-known chefs from Baja for a series of taco takeover events taking place over the next few weeks.
Tacos Perla, located at 3000 Upas St., Suite 105, is hosting "Guest Taco Nights" on Feb. 24 and March 16 – one-night events featuring unique street tacos created by guest chefs.
On Feb. 24, Chef Oso Campos, of Tacos Kokopelli in Tijuana and consulting chef for Tacos Perla's menu, will set up shop at the North Park restaurant. On March 16, Ensenada native Diego Hernandez will take over the kitchen, representing his award-winning, farm-to-table restaurant based in Valle de Guadalupe, Corazón de Tierra.
On both nights, the original tacos concocted by each chef will sell for $3.95 a pop, available from 5 p.m. to 9 p.m. Tacos Perla will also offer beer specials from local and Baja craft breweries to pair perfectly with those tacos.
Tacos Perla says additional chefs and "Guest Taco Nights" will be announced in the coming months. Space is limited, so get there early. There are no advance tickets available to this event.
The eatery kicked off the sizzling series last Friday with tacos by Adria Marina, chef and owner of the Tijuana-based food truck, Don Ramen, and contestant on the current season of "Top Chef Mexico." The restaurant posted photos of the tasty tacos Marina made on Facebook.
Tacos Perla is housed in Jonathan Segal's North Parker building and is open every day – 11:30 a.m. to 10 p.m. Sunday through Thursday and 11:30 a.m. to midnight Friday and Saturday. The eatery is known for its authentic, Tijuana-inspired fare, including traditional options like carne asada street tacos as well as non-traditional items like the "Ocho," a braised and grilled octopus taco with poblano, pesto and cheese.