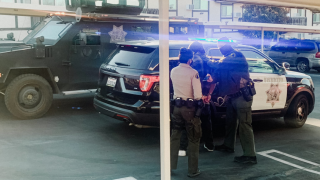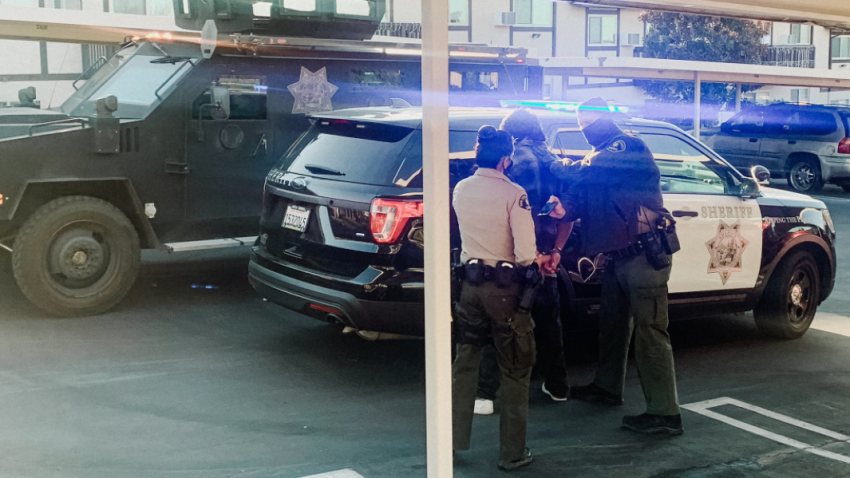 A 20-year-old man was arrested on an attempted murder charge after a standoff with sheriff's deputies and a SWAT team in San Marcos on Tuesday, according to authorities.
Saul Resendiz, Jr. is accused of stabbing his 49-year-old father several times at their apartment on Knoll Road near Highway 78 Tuesday morning.
The San Diego County Sherriff's Department deputies were first called to the apartment complex for a report of a family disturbance at about 2:30 a.m.
At the scene, they found a 49-year-old man with multiple stab wounds. The man's injuries were serious and he was transported to Palomar Medical Center where he is expected to survive.
Family members told detectives at the scene the man, who has not been identified, was stabbed by his son, 20-year-old Resendiz, Jr.
SDSO said the son had locked himself inside the home on Knoll Road and refused to come out, prompting SDSO to call in their crisis negotiators. When that didn't work, SDSO called in a SWAT team.
At 8 a.m., more than 5 hours after deputies were first called to the scene, SWAT officers forced their way inside the apartment and took Resendiz, Jr. into custody "without incident," SDSO said.
Resendiz, Jr. was booked into the Vista Detention Facility on a charge of attempted murder.