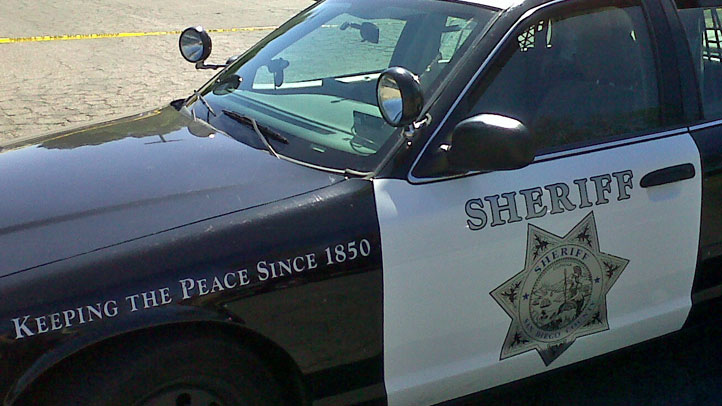 Authorities investigating a series of thefts of recyclable metals received a big break in the case on Thursday when a 22-year-old suspect was caught in the act and arrested in Spring Valley, according to San Diego County Sheriff's officials.
Deputies report that James David Solak and a woman said to be his girlfriend, identified as 29-year-old Jace Tanay Hernandez, were arrested for their involvement in at least 15 thefts of recyclable metals taken from local schools and commercial buildings.
According to investigators, the damage caused by the thefts is estimated to be in excess of $200,000.
For the past two months, authorities from several local agencies have been trying to find the suspect responsible for the crimes.
Participating in the investigation were officials from the San Diego Metal Theft Taskforce, the San Diego County District Attorney's Office, and Lemon Grove patrol deputies, among others.
Solak and Hernandez were arrested around 4 p.m. Thursday in the 3500 block of Sweetwater Springs Blvd., according to Sheriff's officials.
At that time, a deputy was reportedly in the area conducting a follow-up investigation on the thefts when he spotted Solak's vehicle parked next to a building that had been a previous target in the crimes. Officials said that building had its air conditioning units damaged in the thefts.
After noticing Solak's vehicle, officials reported the deputy then saw Solak on the building's roof dismantling two air conditioning units and removing major components.
At that point, the deputy requested assistance from Lemon Grove patrol deputies, detectives, and ASTREA.
A perimeter was set and as Solak made his way down from the roof with the stolen components, deputies attempted to take him into custody, according to officials.
Deputies said Solak fought with them and a Taser had to be used in order to subdue him. After the altercation, Solak was transported to an area hospital to be treated for injuries he sustained.
Solak was later booked into San Diego Central Jail on several charges of grand theft of copper material. His bail was set at $160,000.
Hernandez was arrested for grand theft of copper material and burglary. She was being held on $30,000 bail.
Sergeant Greg Hampton said in a media release that identifying suspects in thefts like these is difficult and catching them in the act was rare.
Sheriff's officials said the investigation into the thefts would be ongoing.
Anyone with information about the thefts was asked to contact the Lemon Grove Sheriff's Station at (619) 337-2000.