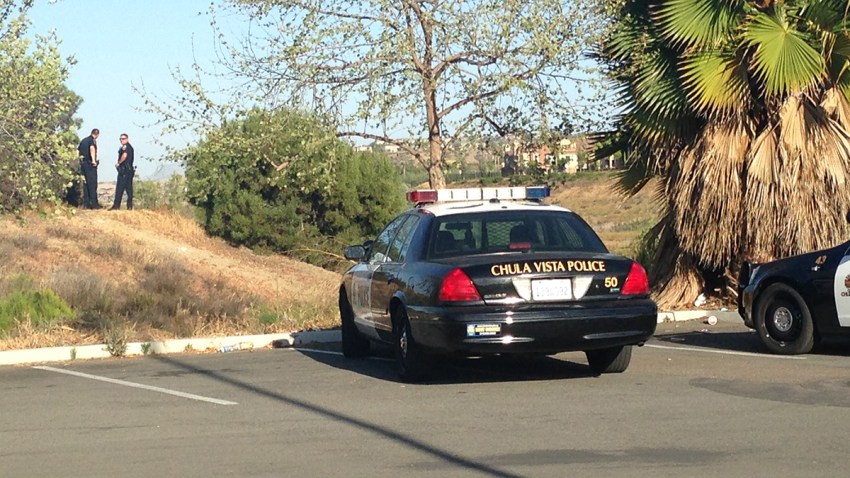 A suspect who tried to steal from a Chula Vista store threw a knife at an officer and took off wearing just one shoe, officials said Friday.
Chula Vista police officers set up a perimeter around the Kohl's at 1870 Main Court at 4:30 p.m. to look for the suspected shoplifter.
They say he was trying to take items from the store when he was confronted by a loss prevention officer.
The suspect pulled out a knife and threw it at the officer's back, according to police. The employee declined medical attention.
The man ran away, leaving one shoe behind. Police brought in K-9 units to help in the search, which led them east of the Kohl's into a canyon area. However, their search came up with nothing.
They are looking for a man wearing a blue Chargers jersey and blue jeans, about 30 years old. He has long brown hair in a ponytail.
The investigation is ongoing.