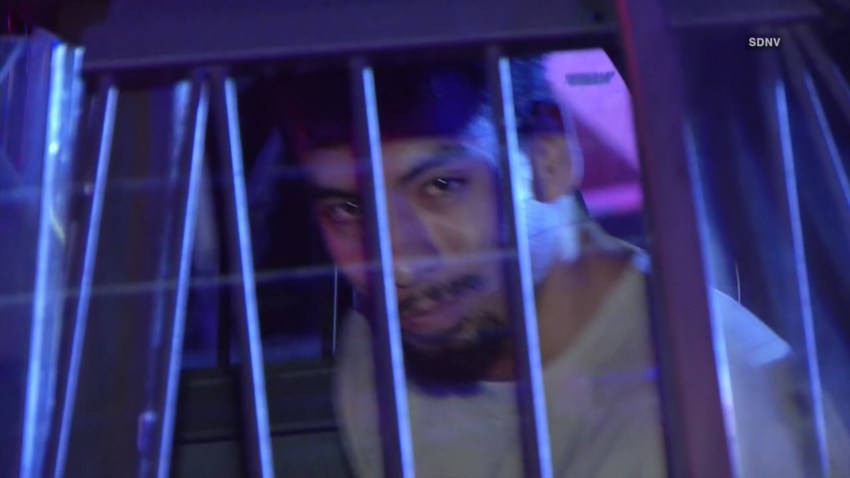 A 21-year-old man was arrested on suspicion of driving under the influence after leading police on a chase through north San Diego city streets.
Police attempted to pull a white Nissan Altima over for reckless driving around midnight Thursday but the driver, identified as Jose Fuertes, refused to stop, the San Diego Police Department said.
The driver, who had three passengers inside the vehicle, sped off, leading officers from Kearny Mesa to Convoy Street. He finally stopped at the entrance to the Miramar Landfill, police said.
Video of the scene showed beer cans in the front seat of the car.
The driver was arrested on suspicion of DUI. The three passengers were released, police said.
No other information was available.
Please refresh this page for updates on this story. Details may change as more information becomes available.