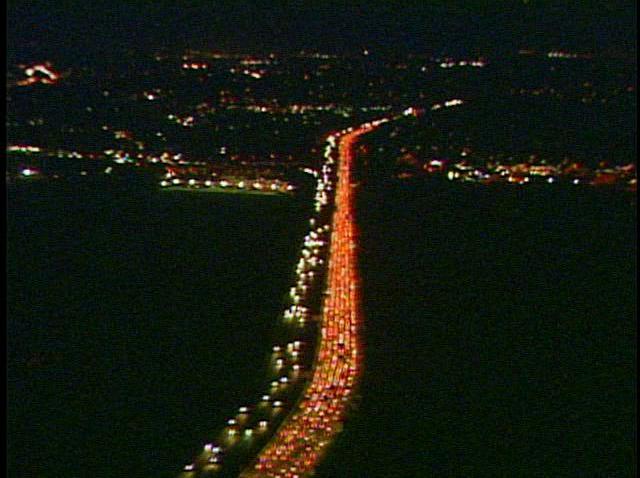 A man was hit by a car while fleeing police on Interstate 5 just south of Manchester Avenue during the Friday evening commute.
San Diego television station helicopters were broadcasting the police chase when suddenly the suspect got out of his car and tried to take off on foot. He crossed over several lanes, ran into the path of a car, rolled over the hood of the car and landed on the freeway. Warning graphic video
According to Escondido police, they were pursuing the man because he's a child molestation suspect.
The pursuit started in Escondido, then moved to Interstate 15, then to Highway 52, and ended on the southbound I-5. The suspect was driving a dark colored mini-van, said police.
CHP shut down three left lanes of southbound I-5 for almost an hour at the height of the commute. Northbound traffic was impacted because the suspect's van was in one lane of the northbound I-5. As of 6:00 p.m. all lanes were reopened but traffic was still backed up from the Merge to Solana Beach.
Emergency crews took the suspect to Scripps La Jolla. CHP confirmed the suspect suffered only a broken leg in the accident.
Check back for updates on this breaking news story.