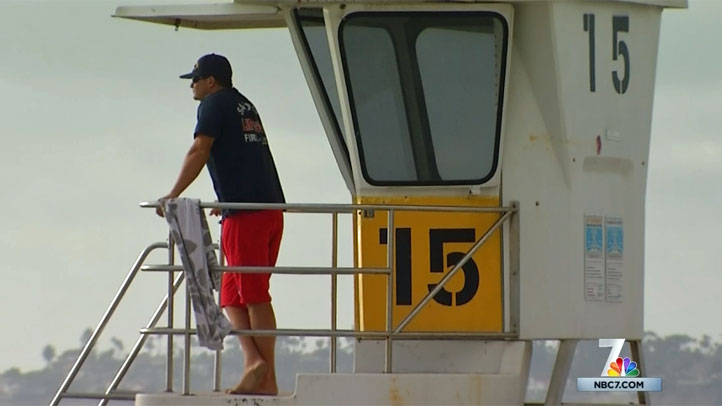 The surfer reported missing off La Jolla has been found unharmed, lifeguards said.
The woman was last seen surfing off Tourmaline Surf Park, a popular La Jolla surfing spot, around 8 a.m., lifeguards told NBC 7.
Her friend reported her missing. An hour later lifeguards confirmed the missing surfer was located.
San Diego's surfers have enjoyed unusually high waves since Sunday. In fact, the high surf advisory is in effect through Saturday.
Lifeguards said they have been extra vigilant as large swells hit beaches from Oceanside to Coronado.
The waves are so strong that the Ocean Beach Pier was shut down for a few hours Tuesday to prevent possible injuries.
Lifeguards say they've had to help a few surfers who couldn't make it back to the beach, but the number of rescues has been average for surf like this.

If you are an inexperienced swimmer or surfer, it's recommended you stay out of the water to avoid rip currents and surges.