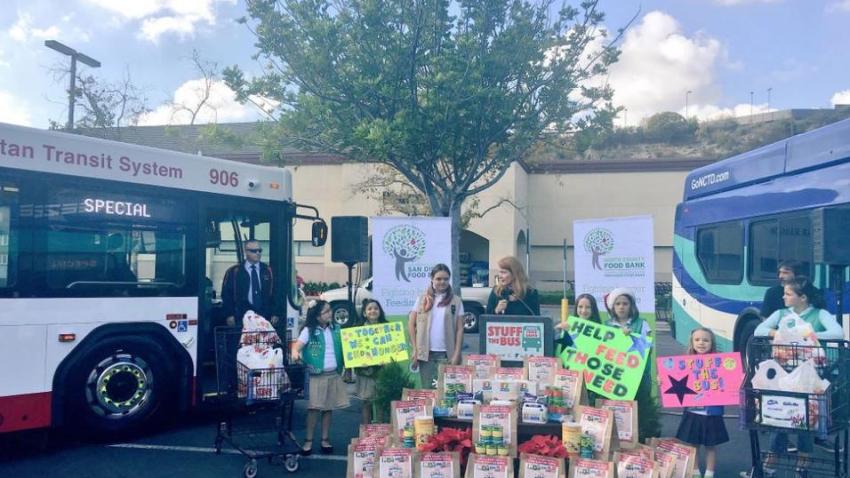 The San Diego Food Bank has teamed up with San Diego MTS to collect donations for the 9th Annual Stuff the Bus food drive at local grocery stores across the county.
More than 700 local Girl Scouts will be at Vons and Albertons' locations collecting canned and dry foods, the San Diego MTS said.
The food drive will take place from 9 a.m. until noon on Dec. 3.
Shoppers will also have the option of buying pre-packaged "Hunger Bags" for $7 at Vons' stores.
Most needed items include cereal, canned soup, vegetables and fruit, powdered milk, pasta and infant formula.
For a full list of locations, click here.