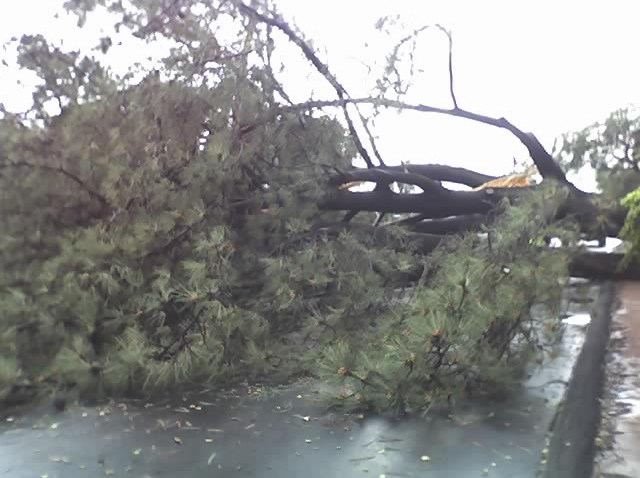 Back-to-back storms brought more than a foot of snow in the mountains, street flooding along the coast and power outages in the North County over three days.
A Winter Weather Advisory is still in effect for the mountains east of San Diego with gusts up to 30 mph forecasted along with five to 10 inches of snow Monday night.
A band of brief, heavy showers worked its way through the region on Monday between 1 and 3 a.m., but another, larger band arrived at about 6 a.m. This second band brought quite a bit of rain in a fairly short amount of time. About one-half inch will fall at the coast, and an inch should drop the valleys.
Send us your storm pictures. E-mail them to isee@nbcsandiego.com.
Mission Boulevard flooded and became impassable to almost all traffic Monday. Farther to the north, a massive tree came down in Carlsbad near the high school, making school drop off difficult. Neighbor Jim Boone was grateful the tree fell where it did. "It's a shame the tree had to fall," said Boone. "I'm glad nobody was hurt, sitting right next to a house with a family in it, it could have been a real problem."
Monday's commute was slow going, with crashes reported around the county, including in El Cajon, where the California Highway Patrol reported that there was a rock and mudslide that blocked traffic. The California Highway Patrol reports heavy snow above the 4,000-foot level in the mountains. The winter driving conditions require chains on Sunrise Highway and Palomar Mountain.
There should be cool, partly cloudy weather until Thursday, when the next storm rolls into California. That one is less likely to bring much, if any, rain, with about a 20 percent chance of precipitation.
Another, stronger storm is bearing down on the state later in the week. It is scheduled to hit San Diego on Saturday, Valentine's Day. It could be a very wet, cold, windy storm packing a pretty good punch, possibly similar to the one that worked its way through the county last Saturday.