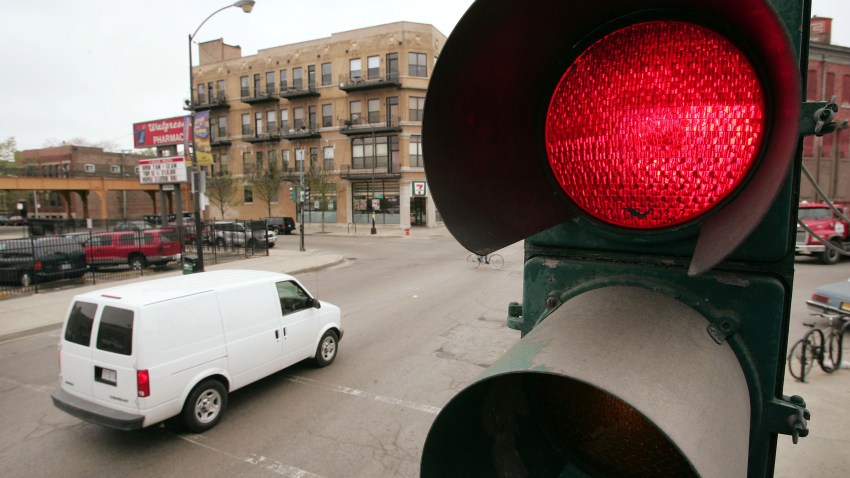 What's worse than getting the green and hitting the gas only to be faced with a red light a few seconds later? Frustrating.
Commuters from Escondido to Miramar are singing the praises of a plan to synchronize 80 stoplights on three major roadways.
Three roads that run parallel to Interstate 15: Centre City Parkway in Escondido, Pomerado Road in Poway and Black Mountain Road in the Rancho Penasquitos area are targeted for the project according to the North County Times.
The Escondio City Council gave the $2.2 million project the green light Wednesday night.
Erica Ruiz drives on Centre City Parkway as part of her daily commute. "It is really frustrating. I feel like I get every red light. It's really congested during rush hour," said Ruiz. "I think it's a good idea to synchronize the lights, that way, it will definitely mean a lot less congestion.

"If people are able to get going as a steady stream, we'll waste a lot less gas," said Joe Grousch, who often drives on Black Mountain Road.

According to Alex Estrella of SANDAG, the project to synchronize the lights, which he refers to as a 'Green Wave', will last over the next several months. The project should be completed by early spring. He says certain sections of Pomerado Rd. will begin to synchronize by the Christmas holiday. Other parts of the road will take longer because it crosses into the city of San Diego's jurisdiction.
Estrella says SANDAG began data collection and analysis of the roads in February. His team prepared reports that were then sent to local jurisdictions for approval from either staff or city councils.

Some of the commuters reacted with a bit of disbelief when told of the project to make their drive easier. "Really? That would be great," said Fred Montazeri of Rancho Bernardo.

"It would alleviate all of your frustration," said Judy Kessler of Rancho Penasquitos. "It will be nice, but I still can't believe it," she said.
You can thank the voters for this one. The money is coming from Proposition 1B, a 2006 state bond measure that included $250 million for traffic light synchronization.
Let us know what you think. Comment below, send us your thoughts via Twitter @nbcsandiego or add your comment to our Facebook page.