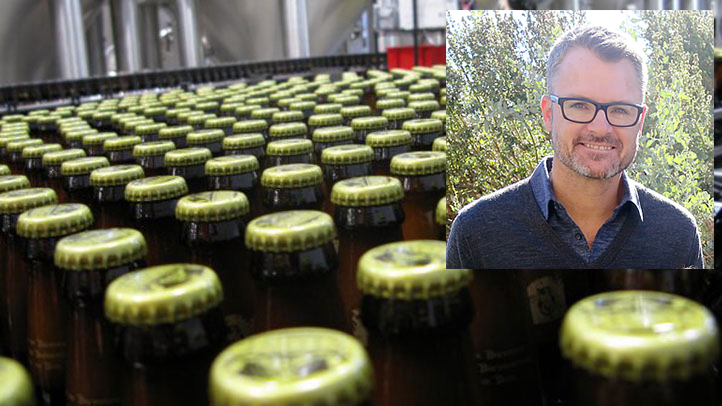 Escondido's Stone Brewing Co. has named Dominic Engels as its new chief executive officer, effective Sept. 6, as current CEO and co-founder Greg Koch is promoted to a previously announced role as executive chairman.
Engels has most recently served as president of POM Wonderful, a maker of pomegranate and other fruit beverages that is part of Los Angeles-based The Wonderful Co. Engels has held several leadership positions at Wonderful Co. during the past 17 years, including heading European and Middle Eastern operations for the company's beverage, pistachio and almond divisions.
Before Wonderful, he held positions at golf product makers Tommy Armour, Spalding and Top-Flite, as well as consulting firm McKinsey & Co. and retailer The Gap.
"After nearly a year of searching for just the right person to help us lead our company into the future, we've finally been successful," Koch said in a Stone Brewing statement. "Dominic's experience guiding companies through periods of growth, on a global scale, have us really excited about the future of Stone."
Koch announced in September 2015 that Stone Brewing was launching a search for a new chief executive officer to oversee daily operations, with Koch planning to transition to the executive chairman role, focusing on long-term and higher-level strategic planning.
"We interviewed a lot of talented people who were interested in this role," said Stone Brewing President and co-founder Steve Wagner, in the statement. "I was personally impressed with Dominic's accomplishments and we connected right off the bat. He has a great skill set for the role and he is by far the best 'cultural fit' of anyone we talked to."
Founded in 1996, Stone Brewing is the nation's 10th largest craft beer brewer and the largest of more than 100 based in San Diego County. The company recently opened new production facilities in Virginia and Berlin, Germany, and has upcoming venues including a taproom in Napa and a new hotel adjacent to its flagship facilities in Escondido.
Additional stories from the San Diego Business Journal are available here. Sign up for their free daily email newsletter.