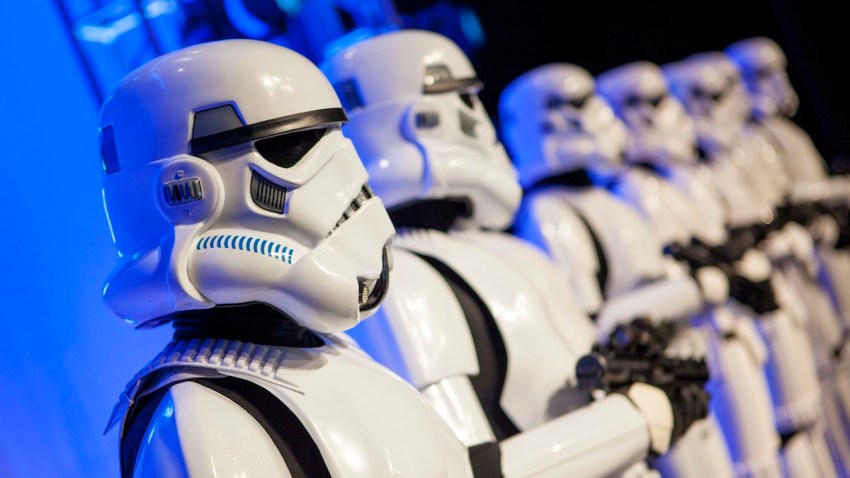 Lucky San Diegans this weekend willing to skip out on Black Friday deals can be some of the few people to catch a glimpse of the new "Star Wars: The Force Awakens" teaser trailer starting this Friday.
An 88-second teaser of the Episode VII movie will be released exclusively to select theaters, including the Edwards Mira Mesa Stadium, starting this Black Friday morning.
The Edwards Mira Mesa Stadium 18 IMAX & RPX was one of 30 theaters selected to premiere the trailer this weekend.
The J. J. Abrams movie, set to be officially released in December 2015, will have their teaser play before all movies showing in the cinema from November 28 to 30th. After that, the teaser will be shown around the world in December.