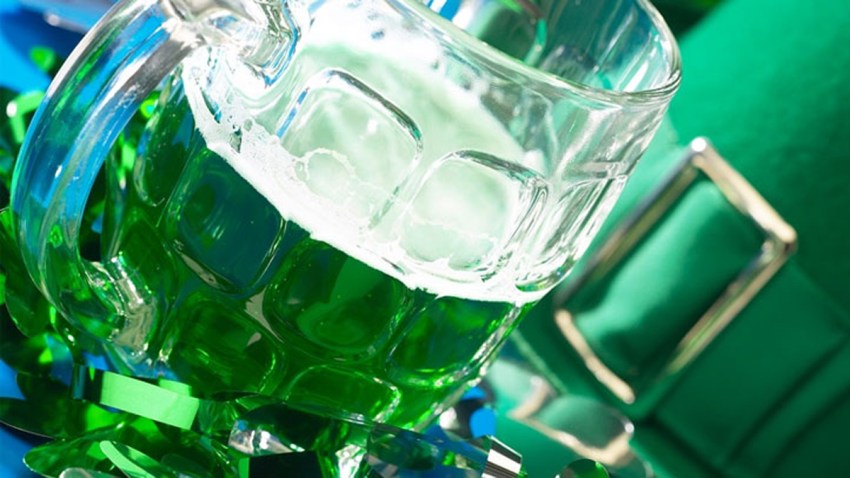 You don't need the luck o' the Irish to find a North San Diego pub to party at this St. Patrick's Day: just check out this list from Yelp. Each spot offers plenty of (green) beer for your belly but what's more, traditional Irish dishes that will have you feeling like you've found a pot of gold!

O'Sullivan's Irish Pub (Escondido)
No blarney, this is the place of a hundred thousand welcomes, or "céad míle fáilte, as the Irish say. This pub boasts a large selection of scotch and Irish whiskey, plus a full menu that includes corned beef and cabbage and a several "Boxty" dishes – a potato pancake grilled over an open fire and wrapped around yummy traditional fillings. Try the Irish Whiskey Chicken Boxty, which includes sautéed chicken, mushrooms, onions, fresh herbs, melted cheese and topped with sweet Irish whiskey cream sauce.

Churchill's Pub and Grille (San Marcos)
The impressive beer and bottle list at this San Marcos pub may just have you doing a jig! Once you've worked up an appetite, settle in and start off with a Scotch Egg, consisting of a hard-boiled egg and ground pork banger sausage, served with mustard. Follow that up with the Craft Cottage Pie, a hearty mix of a ground beef, ground lamb, demi glaze, stout, rainbow crunch carrots, pearl onions and mashed potatoes or the Venison & Black Berry Pot Pie, which combines venison top round, root vegetables, demi glaze, black berries and a sage crust.

Murphy's Law Irish Pub & Ale House (Oceanside)
Want to celebrate St. Paddy's Day in new digs this year? This venue just opened earlier this month in Oceanside and is stocked and ready to quench the thirst and appetites of patrons with 18 taps and a full menu featuring breakfast, lunch and dinner items. Fare includes potatoes, salads, shepherd's pie, sandwiches and more, plus a Guinness Stout Chili that sounds fantastic. Beverages include all the Irish Car Bombs, Bushmills, Tillamore Dew and Jameson you can drink. The original Murphy's Law location is in Arizona and this is the pub's first expansion. Check out the Murphy's Law "cop car" and their St. Patrick's Day festival this Saturday starting at noon.

The Stag & Lion (Carlsbad)
Get your green on and stop in on Mar. 17 for a $10 combo deal of Jameson and Guinness. It'll be a full day of Irish food and drink specials, including Irish whiskey flights and live traditional pub music. Hang out and play pool or darts and try some of the Steak & Ale pie – it's a filling, comforting choice. For something sweet, snag the Raisin Bread Pudding with the Jack Daniels glaze, a treat full of spice and flavor.

Poway Irish Pub (Poway)
Highly rated, this popular Poway pub is a Yelp fan favorite. Hearty food options define the menu. For instance, there's the Guinness Stew, which has 22 ingredients and is topped with mashed potatoes. The Dublin Burger is delicious, made with pan-seared corned beef and the potato stew made with fresh herbs daily will really hit the spot. This pub also doesn't skimp on the entertainment, with trivia games, live bands, happy hour and Taco Tuesday. Prep for the inevitable holiday buzz the day before St. Patrick's Day by carb-loading at the all-you-can-eat buffet for only $18. On Sunday, the pub's St. Paddy's Day Bash includes a beer garden, food and drink specials and live Irish music.


Trish Sanderson is the community manager and marketing director for Yelp North County San Diego. She leads the local community of Yelp reviewers both online and off.