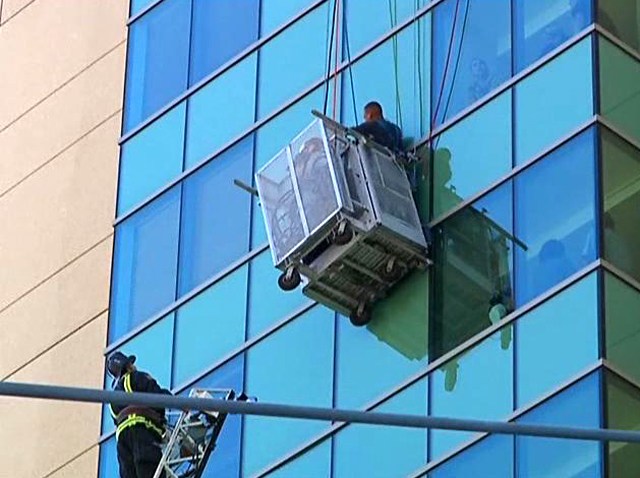 A window washer is safe and sound after being stuck on the side of a high rise.
The 27-year-old man was cleaning windows at the Omni Hotel in the East Village around 2 p.m. Thursday when he got stuck nine floors up.
The San Diego Fire Department was called to rescue the man when a cable jammed in a pulley used to raise and lower a basket and the window washer.
A firefighter repelled down to check on the window washer. He was eventually lowered to the ground by firefighters on the roof.