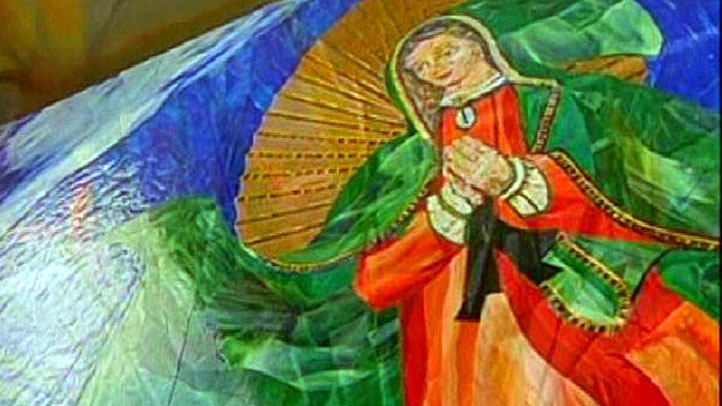 Souvenir hunters are slowly chipping away at the so-called Surfing Madonna, a mosaic that mysteriously appeared last month beneath a train trestle in Encinitas.
The piece of art, erected anonymously over Easter weekend, is destined to be removed according to city leaders .
Mayor James Bond has said the mosaic must go because it was installed on city property without the permission of city leaders and could cost thousands in upkeep.
Now, souvenir hunters are peeling off pieces of tiles our media partner the North County Times reports.
Dody Crawford with the Downtown Encinitas MainStreet Association said she's arranged for one business to donate a clear plastic cover to protect the mosaic. Crawford said she has another company willing to cover the labor cost to install the covering.
Even though the City Council did not approve of the donations at their scheduled meeting Wednesday evening, the city may still be able to accept the donation before without council action the paper reported.
Read more in the full article in the North County Times.
Let us know what you think. Comment below, send us your thoughts via Twitter @nbcsandiego or add your comment to our Facebook page.