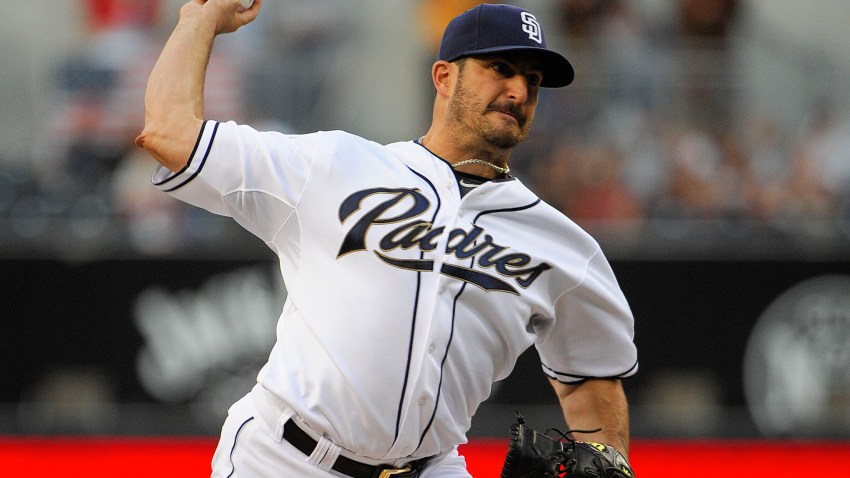 The Padres beat the Cardinals 4-2 at Petco Park on Monday night. This is impressive for quite a few reasons.
First, the Padres have won five of their last seven games. All of those games have been played against teams with winning records (Baltimore, Washington, St. Louis). So they're showing they can hang with the best teams in the league.
The Padres have won 12 of their last 15 games at home. Since April 24, when they were a truly horrific 5-15, the Friars have gone 16-8, tied with the Cardinals for the best record in the National League during that time.
Jason Marquis threw six innings, allowing two runs (one earned) to get his 6th win of the year. Marquis has won five straight starts, tying his career-high.
Will Venable hit his 7th home run of the season, a solo shot in the 7th inning. Venable has hit six of his seven homers at Petco, which is crazy by itself. His career high FOR AN ENTIRE SEASON is six homers at home. In 2012 he only hit two dingers in the East Village.
And, Chris Denorfia had three hits, raising his average to .301 for the season (a team-high). Deno drove in the tying run with a single in the 6th inning, and made a tremendous diving catch on the leadoff hitter in the 9th to help Huston Street earn the save.
Bud Black summed it up afterwards quite fittingly.
"We're playing well," said Black. "We just have to keep it going."
Also of note, Logan Forsythe was taking ground balls and running before the game. He's close to coming off the disabled list. Ditto Cameron Maybin, who says his wrist is feeling much better. He's been catching fly balls and taking batting practice for nearly a week.