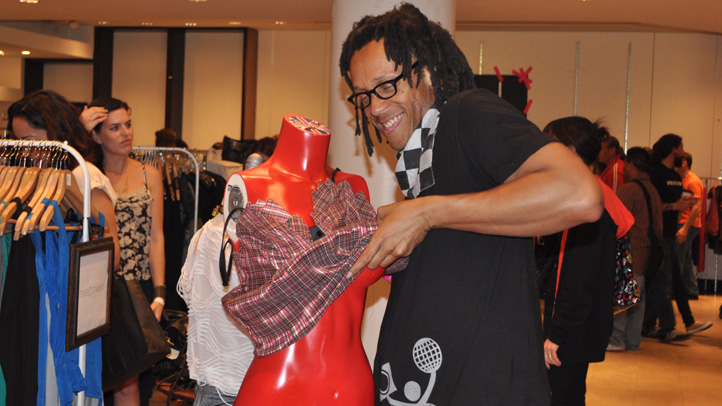 Parris Harris wrapped a burgundy, checkered dress around a red, headless mannequin Sunday afternoon, just as he'd done the time before and the time before that.
He did not see this coming.
Within three hours of business, customers had purchased two of Harris's for-show dresses, and as he pulled the black straps over the faceless mannequin's shoulders, he wasn't the only one with his hands full.
Business was booming for the local entrepreneurs at THREAD, a showcase of designer clothing and accessories at Horton Plaza from 11 a.m. to 6 p.m.
Any talk of a downturn economy had been put in the past tense, and the reason wasn't only because it was THREAD day -- although that didn't hurt.
Jessica Althoff, owner of Future:Standard, a San Diego-based online ethical shopping boutique, was able to start her business in June 2010 despite the repression.
At her last THREAD event, she saw a noticeable increase in web traffic to her site.
"The economy is OK because we don't know anything different," Althoff said.
Harris is a fashion event producer and designer who focuses in active media. He was at THREAD representing BritBoy Fashions, located about seven blocks away on 345 6th Ave. between J and K.
THREAD has served as a catalyst for BritBoy Fashions business, sparking a slew of Facebook messages after each of the previous two events BritBoy Fashions attended.
"I think we've seen the worst (of the economy) already," Parris said. "It can only get better."
Based on its number of wardrobe changes, his red mannequin friend might agree.