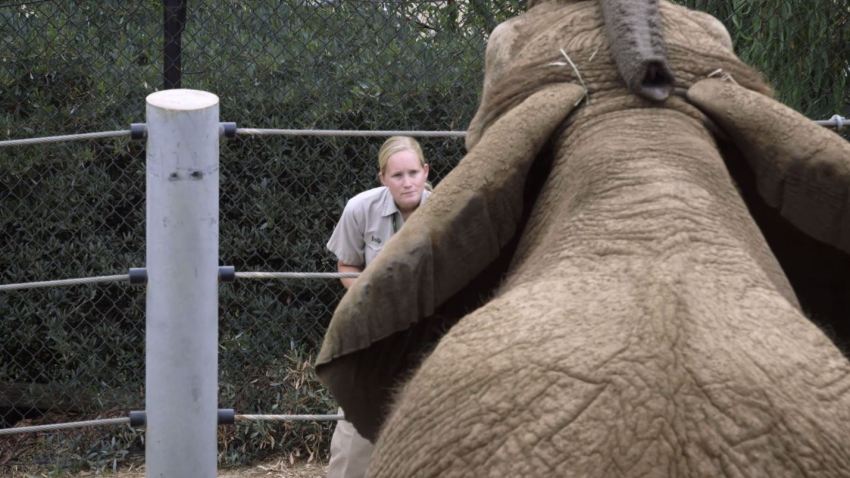 New technology will help better track and monitor the health of elephant herds in accredited zoos in North America.
The new software program, introduced by San Diego Zoo Global and the AWARE Institute, will help preserve the ark of Asian and African elephants by improving and guiding animal care best practices.
More than 40 accredited zoos across North America are participating in the new program.
"With the latest distressing news about the sharp decline in the elephant population in Africa, maintaining a breeding population of African elephants in North American zoos becomes even more important," said Bob Wiese, Ph.D., chief life sciences officer, San Diego Zoo Global, in a statement. "A key element of this assurance population will be maintaining elephant herds that are healthy and thriving throughout all accredited zoos."
A web-based system will help zoos plan and evaluate animal management practices, like feeding, exercise and enrichment. The system will provide feedback on program strengths, as well as opportunities for improvement.
Software tools and resources will help with the consistent implementation of best practices.
The new software stemmed in part from a groundbreaking study which analyzed the daily lives of 255 elephants in nearly 70 North American zoos. Researchers found that certain practices and elephant management techniques particularly helped their physical and behavioral health.
"The research demonstrated that robust feeding and enrichment practices are important to female reproductive health, particularly for African elephants," said Martha Fischer, chair of the Association of Zoos and Aquariums (AZA) Elephant Taxon Advisory Group (TAG), in a statement. "The newly introduced software will help zoos strengthen these practices, which provides an excellent opportunity to enhance both the welfare of individuals and the sustainability of the population."
The Elephant Welfare Initiative will use science and the power of a community working together to enhance the elephant's welfare, said Cheryl Meehan, Ph.D., director of AWARE Institute.