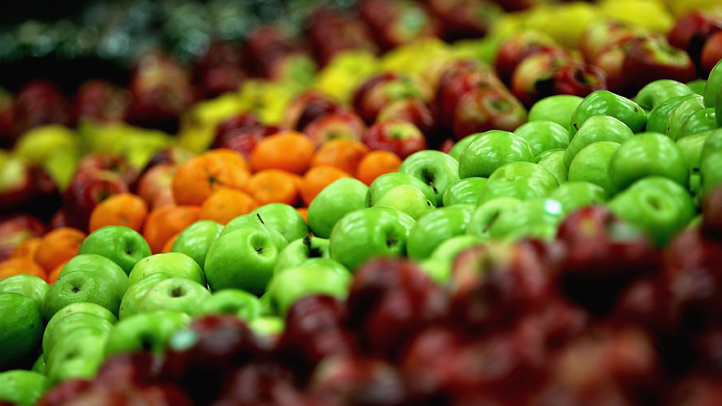 It has happened before -- a grocery store strike that cost workers their savings, companies billions of dollars and was a hassle for shoppers.

Could it happen again? Maybe.

More than 60,000 Southern California grocery workers were voting Wednesday on whether they should authorize a strike.

Their contract with the Ralphs, Vons and Albertson's chains expired six weeks ago, and they say the grocery store chains have been dragging their feet in contract talks.

The workers say their health benefits are being cut and their pensions threatened.

They hope an overwhelming vote to authorize a strike will give them some leverage in negotiations with the supermarket chains.

"We're not asking for more, we're just asking to maintain," said Denise Deleo.

Denise and Michael Deleo both work for a grocery store chain. Michael has worked there for 40 years.

The couple walked off the job before when a strike wiped out the savings of most workers and cost supermarkets $1.5 billion.

"We did it in 2003, fought for 139 days we're going to do it again if we need to. Yep," said Michael Deleo.

"I sympathize with them but look what happened last time they were on strike," said an anonymous shopper.

Memories of the strike were still fresh in the minds of shoppers at a Ralph's store, where sympathy for the workers was mixed.

"It would be bad for everyone. They should come to some kind of agreement so they can help workers here," said another shopper.

"We're doing it for all workers, all workers are getting run over," said Michael Deleo.

But those voting Wednesday said all middle class workers are under siege.

"Corporations now do not care about the workers and they will not hold up to promises to people of my generation who make them successful and they were very successful and that's the sad part, that's truly the sad part," said Michael Deleo.

The stores say the talk of a strike is premature because negotiations continue. They call this an unnecessary distraction, and say the best course is to continue negotiations and reach an agreement.
Copyright AP - Associated Press