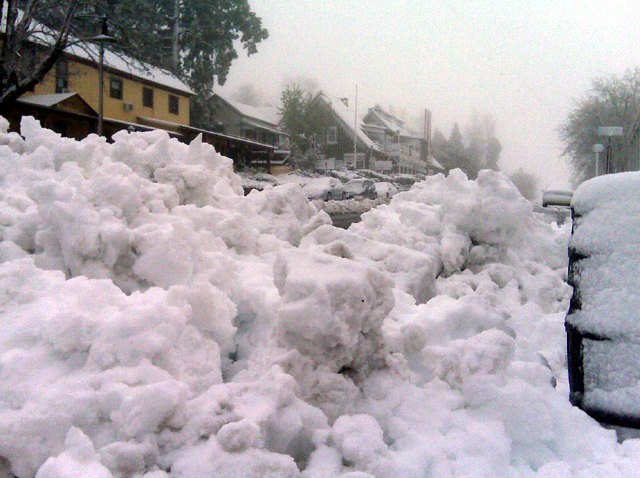 It's 7:30 a.m. on Earth Day 2010 and there's eight inches of snow on the ground at the Laguna Mountain Lodge. Forget that the calendar reflects that it's April 22 and most of us expect showers to bring those May flowers. Nature had other things in mind.
Cars heading west from Julian on State Route 79 are piled high with snow, proof of the overnight dump of four to six inches. More snow is forecasted today with totals expected to reach close to a foot of snow in our mountains.
Julian Union Elementary School, Julian Junior High and Julian Union High School have all called a snow day for Thursday.
Rain pounded the county, leaving sections of standing water on the roadways for morning commuters. At Balboa and Genesee, our NBC San Diego news crew reported heavy rain off and on throughout the morning.
The National Weather Service expects the storm to move through the region by Thursday night. Thunderstorms and hail are still possible and gusts of 20 to 30 mph are expected with gusts in the mountains and deserts reaching up to 50 mph.
Send storm images to isee@nbcsandiego.com.