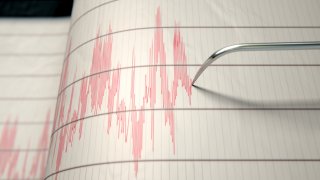 A small earthquake near Palomar Mountain shook San Diego County Friday afternoon.
The rumble was initially measured at a preliminary 4.5 magnitude at 6:16 p.m. A few minutes later, the U.S. Geological Survey downgraded it to a 4.2 with an epicenter in Aguanga in Riverside County. The National Weather Service said no tsunamis are expected.
We're working to gather more details. This story will be updated as more information becomes available.
NBC 7 staffers in Kearny Mesa felt the shake.
And some missed out ...
NBC 7 fielded calls and emails from San Diegans in places like Little Italy, Hillcrest, Carmel Valley and Santee. The USGS fielded responses from people as far away as Chula Vista.