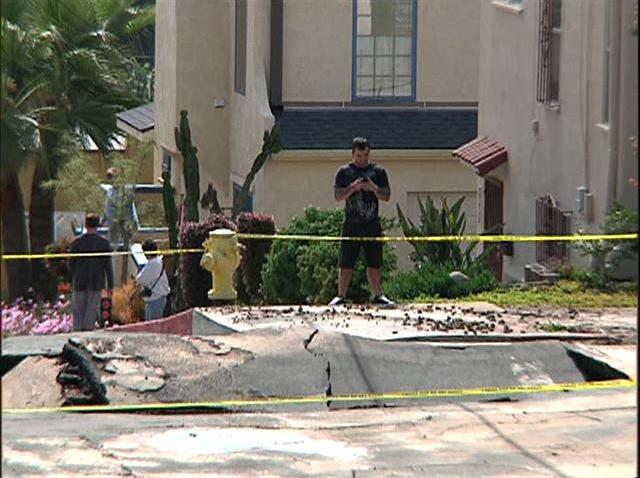 While water may be restored in a Hillcrest neighborhood after a weekend sinkhole, residents in one cul-de-sac are still blocked from leaving their homes.
Residents near Cypress Avenue and Georgia Street heard the trouble brewing around 6:30 a.m. Sunday. They heard a loud noise after a six-inch concrete water main broke, sending thousands of gallons of water rushing onto the street corner.
"I woke up and heard the sound and went to the window and saw the water," resident Jan Gayhart said.

The water was gushing everywhere.

Police have closed off Cypress street at Georgia until work can repair the intersection.
One resident told news crews on Sunday, "Just have to grin and bear it I guess."