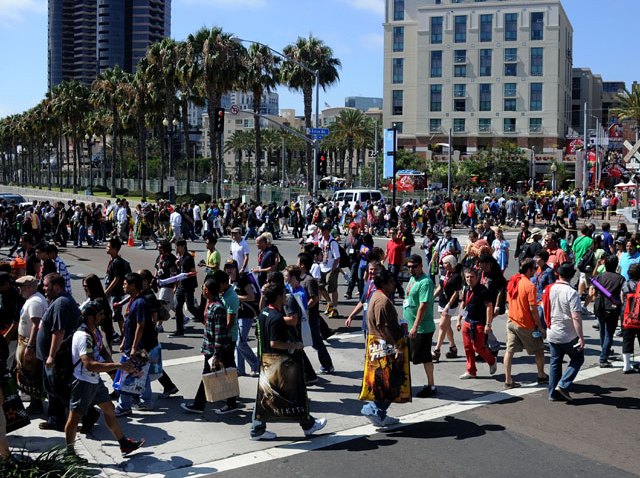 It's a debate that has been discussed for months: should Comic-Con re-locate, or should the convention stay where it began?
There is a movement afoot to move Comic-Con, possibly to Vegas, possibly to Anaheim.
On Saturday, the convention's busiest day, we posed this question to one population that would be directly impacted by the move: the members.
"I think it's really important for the city," Justin Early, local, said. "I mean look at it right now, they got streets blocked off, every hotel room in
San Diego
is sold out,. You can't even move inside the convention. You can't park in any of the parking lots. It's great for the economy."
Brad Stevenson from Temecula also noted the economy as a reason why the convention should stay.
"This is the event in San Diego and all this business… I think this is their main profit so this means a lot to them," Stevenson said.
Celestine, last name not given, from
Los Angeles
, said that the convention "should absolutely stay in San Diego. The member shared some of her concerns with other possible Comic-Con sites.
"If it goes to Vegas, number one it's very hot in July and number two you have to compete with so many other things going on," Celestine said. "If it goes to L.A it just becomes sort of another part of L.A and gets lost in the shuffle; it's not so special."
Justin Trask
, from Orlando, Fl. was not as pleased with San Diego.
"The culture inside the Comic-Con is fine but when you leave and you go to like, downtown, the restaurants are nice to us but it's like the locals are not nice to us. They're like, yelling freak... with the economy the way it is, you'd expect everybody to be nicer," he said.
Trask also noted the overcrowded trolleys as a negative.
One item many members discussed was the Convention Center. Members cited crowded rooms, long lines and the
utilization
of space outside of the Convention Center for panels as areas of concern.
"I don't like having to leave the building, you know, to walk over and find out something is not available,"
Neil Kaplan
, from Los Angeles, said. "If they can figure out away to put it back in one building again, I don't think there's any place better in San Diego.
Despite his concerns, Kaplan still showed an appreciation for the city.
"It's close enough for all of us to be able to work and then come down, but it's also far enough away where it's still a little somewhat getting out of town and vacation like," he said.
"You can get nauseous just from walking around and bumping into so many people," Chris Jones, from Los Angeles, said. "So it does need more space. But maybe something else could be done about it."
Mariah Wilson, from Portland enjoys Comic-Con in San Diego and expected lines and crowds to be part of the experience.
"There were, what, 100,000 people attending this over the course of the weekend? I expected lines. I don't really know if there's a way you could eradicate that," Wilson said. "...You could have bigger halls, but then it would just feel less personal. At least where it is now, there is a closeness that' s kind of cool, even in the really big hall rooms."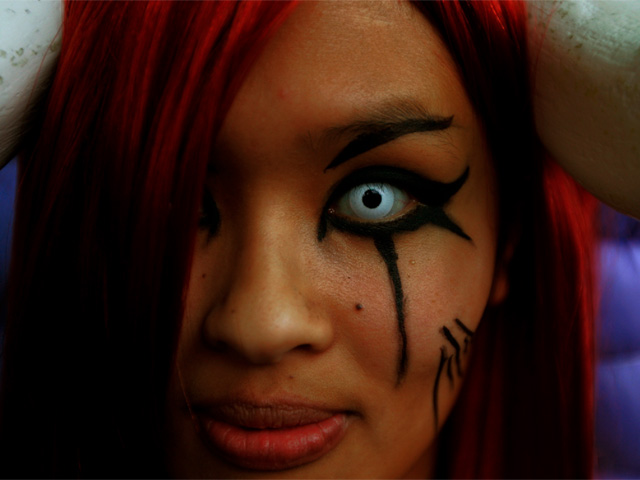 Dave Shelton, also from Los Angeles, said though it would be nice that the convention would be closer to where he lived, it would ruin a tradition.
"It's like telling your relatives to go move to Newark when you're really from somewhere else," Shelton said. "It's called the San Diego Comic-Con for a reason."
In April, the city of San Diego got the green light for the first step to expand the convention center. The Port Commission approved a land-sale agreement that would help accommodate larger and more lucrative conventions like Comic-Con. The next step is to seek environmental approval. If approved, the project is expected to begin in 2015.