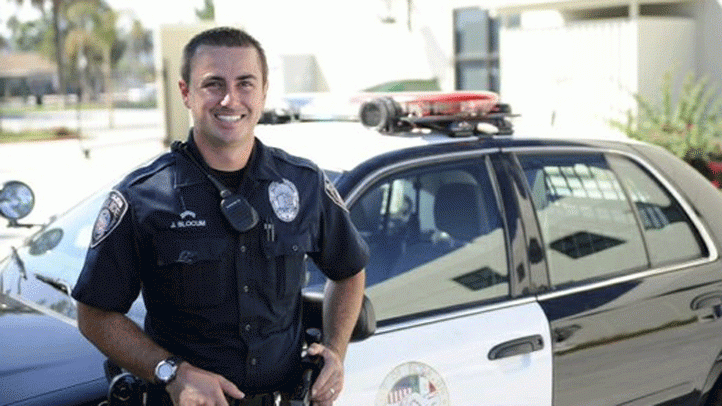 An El Cajon police officer returned home Monday, eight days after being shot in the head during a suicidal man's deadly rampage.
Officer Jarred Slocum was released from Sharp Memorial Hospital and is doing well, resting at home alongside his family, El Cajon police Chief Pat Sprecco said.
"Officer Slocum's family would like to thank the El Cajon Police Department and the community for their prayers and well wishes," Sprecco said in a release.
He added that Slocum would appreciate privacy as he continues his recovery from a gunshot wound suffered Aug. 21.
Kevin James Collier, 32, shot Slocum on the 1000 block of Prince Street in El Cajon. Slocum and Officer Tim McFarland responded to the address after reports of a man setting a house on fire and possibly shooting a child and woman.
Collier fatally shot his 14-month-old daughter, Rhilee, inside his truck and his mother-in-law, Beverli Rakov, 51, inside her home on Prince Street, police said.
After Slocum was wounded, Collier died of a self-inflicted gunshot wound, according to the Medical Examiner's Office. Both his and Rakov's remains were burned in the house fire.