Police arrested a local political activist in connection to a recent Fiesta Island sex assault on Thursday.
Michael Kobulnicky, the former public relations spokesperson for the San Diego Tea Party, was arrested Thursday afternoon in front of his home, according to Lt. Anastasia Smith with the San Diego Police Department.
Ed. Note: Charges against Kobulnicky have since been dropped. Click here for an update on this story.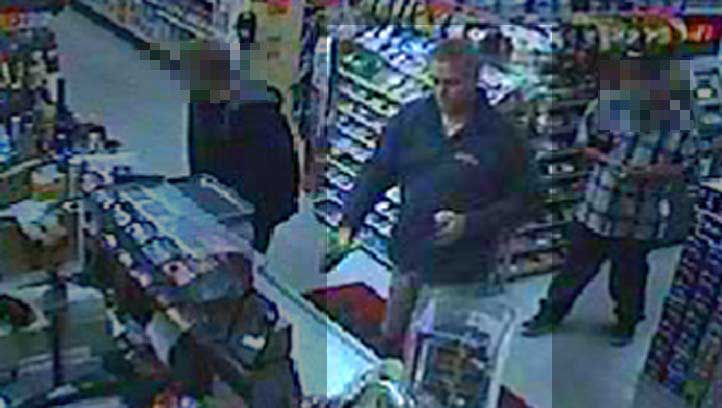 Kobulnicky is accused of a Feb. 25 abduction and sexual assault of a 56-year-old woman who was walking home near Linda Vista Rd. in Fiesta Island. The woman was pulled into a car and assaulted, then left on the island, police said.
Surveillance footage of the area near the assault gave police evidence to pursue a suspect.
They released a picture of the suspect to the public, and many identified the suspect as Kobulnicky.
Michael Kobulnicky was booked into San Diego Central Jail on numerous felony charges, including kidnapping, sexual assault and sex with a foreign object.
A statement from the San Diego Tea Party said Kobulnicky has been on hiatus since January for personal reasons and has been relieved from his Tea Party duties during legal proceedings.
"Our hearts and our thoughts go out to the victim," read the statement.
A second statement was released Saturday in which spokesperson Dara Bailey wrote:
"One of the things each volunteer of the Tea Party stands for is that each person is responsible for his or her own actions. This is individual responsibility. These allegations fall into that category. This horrendous act of violence was perpetrated by an individual. It did not take place at a Tea party function nor would any Tea Party member or volunteer condone this act. This was a deplorable act that we all condemn, having a strong belief in the rule of law. Everyone is so focused on the fact that Mr. Kobulnicky was a Tea Party member and former spokesperson for a local group, they are forgetting the victim. These allegations should never have become political in nature. In the meantime, this victim and the senseless brutality she has suffered are all but lost. All thoughts should be on her and the others that will be hurt should these allegations prove to be true, such as Mr. Kobulnicky's five children who are innocent."