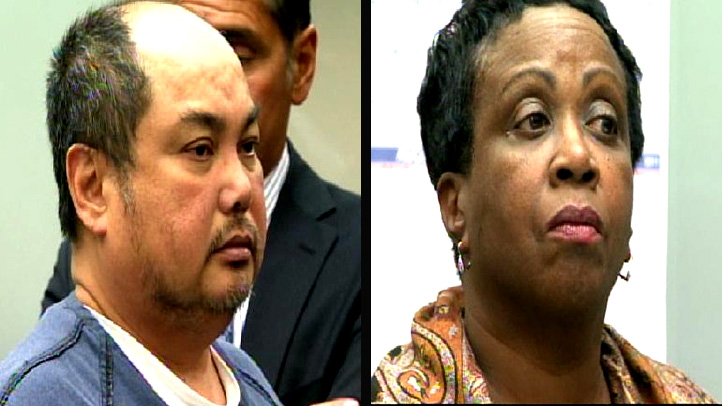 Two former redevelopment agency officials who embezzled funds must repay $435,000 to the City of San Diego but they will not spend time behind bars.
Carolyn Smith and Dante Dayacap pleaded guilty to one count of embezzling public funds when they worked with the Southeastern Economic Development Corp. (SEDC).
SEDC oversees taxpayer-sponsored development in San Diego's southeastern neighborhoods. Smith is the former president, Dayacap the former financial director.
Prosecutors said the two received more than $800,000 in illegal bonuses during a five-year period.
Both defendants had previously denied any wrong doing.
Prosecutors asked for a year in prison for each defendant and a combined restitution of $700,000.
At a hearing Friday, Smith was given a one-year suspended sentence and ordered to perform 360 hours of community service. Dayacap received a nine-month suspended sentence and must serve 240 hours of community service.
Both are responsible for the $435,000 in restitution.
According to our media partners at the voiceofsandiego, the pair will repay at a rate of $100 per month which comes to $1200 each a year.
If they follow that payment schedule, the money will not be repaid until the year 2193 the news website reported.
Let us know what you think. Comment below, send us your thoughts via Twitter @nbcsandiego or add your comment to our Facebook page.