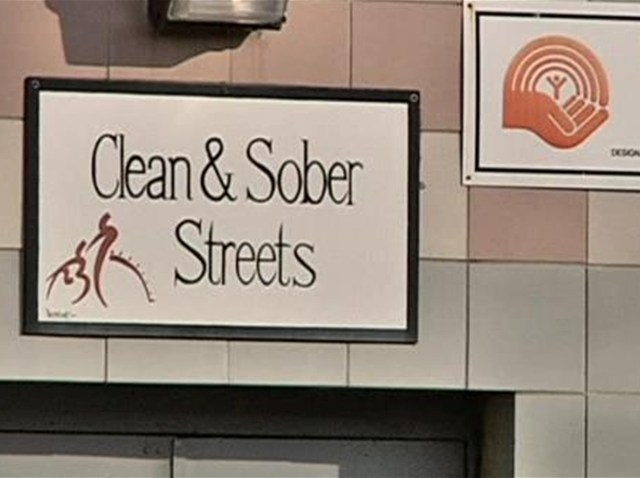 Have you ever wondered whether your child's school lunch is nutritious and delicious? Well, some top chefs from New York certainly think that lunches served at San Diego schools are both of those things.
These days, students across the San Diego Unified School District (SDUSD) have many choices when it comes to their cafeteria lunch menu. But are they good choices?
During lunch time at Jerebek Elementary School in Scripps Ranch, for instance, students have a choice of three entrees: a mesquite chicken drumstick, macaroni and cheese or a sun butter sandwich. Each is accompanied with a dip tray with a variety of fruits and vegetables.
"I had the macaroni and cheese, which I'm still finishing," one student told NBC 7.
While many students at Jerebek Elementary ate the school lunch, many others brought their lunch from home.
"Sometimes I don't like the food here, so my mom packs me my own lunch," explained a student who brought her own food.
Some students only eat the lunch offered at school once or twice a week – on select days.
"The chicken nuggets are good, but those are only on Friday," said one girl.
While the lunch time food choices may not be popular with every student, Mark Ainsworth – a chef and professor at the Culinary Institute of America – said the lunch dishes are packed with solid, healthy items.
"I think it's more nutritionally-balanced at school than it would be at home, unless mom or dad is a nutritionist or dietician," said Ainsworth, who has been touring schools in San Diego, checking out the food.
In a few instances on Wednesday, he pointed out where a lunch brought from home didn't have as much protein as the school lunch – even when it came to the mac and cheese.
"Well, what does she have [in the mac and cheese]? She has the protein in the cheese, she's got whole grain," Ainsworth explained, analyzing a student's lunch bought at the cafeteria.
Ainsworth said school lunches are regulated by the USDA, overseeing how much sodium, protein, fats and carbohydrates are served per meal.
Still, the chef said the food won't always appeal to all students.
"I think that's just human nature, whether it's at home or at school," said Ainsworth.
"I don't like the mac and cheese," said one student.
"What about the chicken?" asked NBC 7's Rory Devine.
"I'm a vegetarian," the girl replied.
But if the students can't find something to eat at school all five days, pack a lunch – much make sure it's nutritionally-balanced.
"The kid's got to eat," said Ainsworth. "One thing I always ask a lot of my classes: 'If we have 2,000 calories a day to spend on our food, which percentage should come from protein, carbs and fats? Most adults get it wrong, but here [at schools] they get it right."
The answer to Ainsworth's nutrition question: 45 to 65 percent of one's diet should be made up of carbs, while 10 to 35 percent should be protein and 20 to 35 percent should be fat.
On Thursday, an expert in food psychology and behavioral economics visited schools in the San Diego Unified School District as part of an effort to get children to eat good food.
According to experts, one way to do that is to engage students by having them come up with the food names themselves.
"We ran a study where we named baby carrots "X-Ray Vision Carrots" and consumption went up about 70 percent," said Adam Brumberg, deputy director of the Cornell Food and Brand Lab.
Brumberg said the order of items in a lunch line and how students make their way through that line also impacts the consumption of healthy food.
At Jerebek Elementary School, Brumberg said having the salad bar in a highly visible area makes it easier for students to make better choices at lunch time.
With March being National Nutrition Month, the school district is honing in on that student engagement by running a "Kids Create Recipe Contest" open to any SDUSD student grades K-12.
Those who enter the contest are asked to create a recipe that can be served in their school's cafeteria using either whole grain brown rice or whole grain tortillas. Next year, according to USDA regulations, the amount of whole grains much be increased.
A source of protein, such as two ounces of chicken, turkey, cheese or beans should also be included in the recipe. Simple, additional ingredients are also allowed, as long as those additions are fresh and healthy.
The contest runs through Mar. 31. To enter, recipes can be emailed to kidscreaterecipe@sandi.net or mailed to Kid's Recipe Contest at 6735 Gifford Way, Room 5, San Diego, CA 92111. The recipe can also be placed into an envelope and turned into a child's school cafeteria. The entry should also include a photo, video or drawing of the recipe.