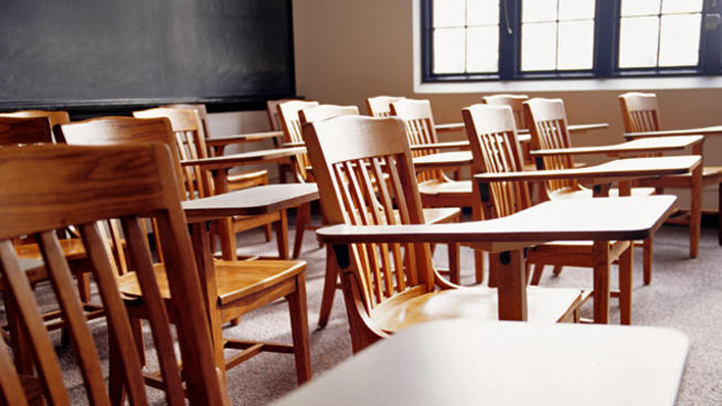 The challenge of educating our kids gets harder every budget cycle in California.

The state's schools are money-starved.

And without new taxes, Gov. Brown says he'll cut more rations.

'Taxes' is a dirty in word in a lot of precincts.

But so is 'cuts'.

California's thousand-plus school districts stand to lose $5 billion unless the governor's temporary tax initiative passes in November.

San Diego Unified is the state's second largest district.

And 'the new math' could be devastating.

"We need to get a consistent flow of funding to the schools," the governor told a gathering of civic and business leaders in San Diego Thursday.

It was firm grasp of obvious.

But what isn't quite so obvious, at least to Brown and his advisers is how to grow money in a parched economy without the nourishment of taxes.

He's proposing a 5-year hike in taxes on sales and incomes of $250,000 a year and up.

School officials say even if those levies are raised, they'll be way overdue.

"The problem is, the ballot measure isn't until November, and we have to solve the problem for next year," says John Lee Evans, chairman of San Diego Unified's board of education.

"So the only way we're going to do that is by looking at what we can possibly cut -- which is extremely difficult," Evans explained. "Or concessions from employee unions at this particular point in time."

Absent that, a thousand layoffs could loom throughout the district.

The school year could be slashed by three weeks or more.

As for student-teacher ratios: "We'll have to move our class sizes -- which we've tried to protect -- from ratios of 1 to 20, 1 to 24, in the formative grades -- K through 3 -- pushing them close to 30," says San Diego Unified's superintendent, Bill Kowba. "And in the middle and high schools, taking it beyond 30."

Kowba and Evans spelled this out to Friday's monthly luncheon forum of the Catfish Club.

Their outlook was hard to swallow.

Worst case?

The system's youngest learners, 4-year-olds, won't have transitional kindergarten come this fall.

"Frankly, that will mean many of our kids will get a late start instead of a head start," says Assemblyman Marty Block, (D-78th), who chairs the Assembly's Higher Education Committee.

"And that will mean when they're competing against kids from around the country and around the world, California kids will be at a disadvantage."

Administrators point out that California's per-student funding now ranks 47th in the nation.

Its dropout rate: 22 percent.

Not a great 'market signal' in a state whose economy benefits from high-tech, biotech and a wide range of research organizations that demand educated workers.

Tell us what you think. Comment below, fan us on Facebook, mention us on Twitter @nbcsandiego, or download our improved iPhone app.