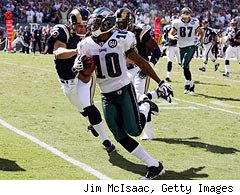 Four different Aztecs collected ten rebounds Tuesday night against Nevada to help San Diego State escape with a 57-54 victory.
Both teams missed a lot of shots, but the outcome was still up for grabs until the final whistle.
SDSU hung on for its 8th straight win to improve to 8-0 in conference play.
Trey Kell was a star again for San Diego State.
The sophomore from St. Augustine finished with 17 points and 10 boards, including a huge offensive rebound and circus-shot to help SDSU get within one point down the stretch. He later nailed a trey to put the Aztecs up 55-51 after the visitors erased a 6-point deficit with 8 minutes to play.
Winston Shepard racked up 12 points and 10 boards and Zylan Cheatham contributed 11 points and 10 rebounds as well.
That means SDSU had three doubles-doubles in a game for the first time in almost 8 years.
The last time the Aztecs had a trio with that type of output was on Jan. 29, 2008, in a 83-82 win at Colorado State with Ryan Amoroso, Lorrenzo Wade and Billy White.
This is the sixth time in school history that the Aztecs have accomplished that particular feat.
San Diego State returns to action Saturday at 5 p.m. (PT) at UNLV.