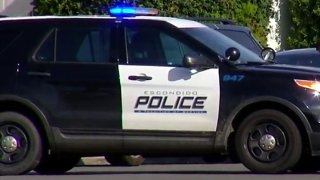 Authorities have located a man with special needs who walked away from his home in unincorporated Escondido Monday.
San Diego County Sheriff's Department deputies searched for the 34-year-old by land and air after his mother reported him missing just before 2 p.m.
The man was found Tuesday walking along Valley Parkway in Escondido. Police said he was dehydrated and taken to the hospital for evaluation.
The man was last seen at his home at around 11:30 a.m. the day before. He did not know how to operate a vehicle and didn't have access to a cell phone, according to the SDSO.
Deputies on the ground distributed flyers and the department's ASTREA helicopter searched and made announcements from the air.